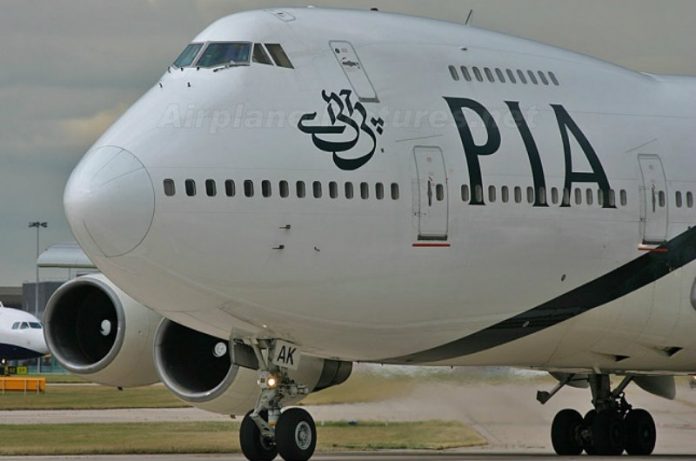 KARACHI: The management of national flag carrier lacking commercial aviation experience and knowledge has made a big blunder by closing down the New York route as it was not only a prestigious but strategically and technically an important destination for the airline.
A statement issued after a meeting of the executive committee of Pakistan Airline Pilots' Association (PALPA) said that this was a poor decision which would have far-reaching impacts on the commercial viability of the airline while the financial damage incurred will have to borne by the airline on its entire network.
The executive committee decided to approach the Senate and NA standing committees to brief them regarding the disastrous impact of shrinking of the network. Glasgow, Frankfurt, Chicago and many other profitable routes have been closed citing losses through juggling of figures whereas the airline keeps on incurring a loss on many domestic routes like Gilgit, Chitral, Skardu, Gwadar, Pasni and Zhob, but continue to provide service due to noncommercial reasons.
"The current management does not have commercial aviation experience and should not have even thought of closing down this route because once it's gone it would not be reclaimed and the traffic once diverted towards other carriers will not be attracted back as is the case of Mid-East diaspora which has been shifted on Gulf carriers from many major and smaller cities of Pakistan," said Palpa President Capt. Khalid Hamza.
"PIA is being systematically ruined due to vested interest, we had these prestigious landing rights since 1952 and PIA was the first Asian airline to operate transatlantic flights on a jet aeroplane," he added.
"This is a strategic route, though less-profitable, no airline in such cut-throat competition makes a huge profit on these routes, rather the presence of your country's flag there is considered more important," Hamza added.
He said that there should have been slot evaluation before taking such a drastic decision. "Political appointments at the top in PIA have been taking non-aviation decisions against fleet planning and management," he added.
The meeting observed that PIA acquired a fleet of long-range 777 for long-haul flights whose startup of engine cycle costs $ 30,000 while extended range 777 with a cycle of $ 12000 were also bought. "The management should have opted for using extended range 777 on the Manchester-New York route to keep the route intact and use long range 777 on profitable Toronto route," reasoned Palpa President.
He said that the higher management should have been working towards making the airline grow instead of shrinking it. "The blurred vision of the higher management of the airline is working on the contrary and is planning further closures like Barcelona, Milan and Paris," he reasoned.
"Indecision and poor decisions at the top level had several far-reaching and unpleasant outcomes and one wrong decision makes the airline suffer for years as many of us have witnessed in the recent years," said Capt. Hamza.
"Decisions like recent premier services and leasing an aircraft $ 2700 per hour when private airlines are leasing the same aircraft $ 1800 per hour can only muster kickbacks rather than profitability, are a glaring example of poor decisions," he added.