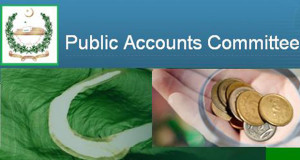 ISLAMABAD: Following the footprints of corrupt ministers, former Water and Power secretary and WAPDA Chairman invested Rs 2 billion in Bank Alfalah instead of spending the allocated money for construction of Noulang dam in Balochistan, was revealed in Public Accounts Committee (PAC) on Thursday.
A meeting held here was chaired by Syed Khurshid Ahmed Shah and attended by Syed Naveed Qamar, Shaikh Rohail Asghar, Dr Azra Pecheeho, Azam Swati, Shafqat Mehmood, Arif Alvi, Raja Javed Ikhlas and Saeed Ahmed Mainas.
The PAC summoned Water and Power ex-Secretary and WAPDA Chairman regarding the issue of investing in Bank Alfalah while it imposed a ban on national institutions regarding depositing in private banks other than the national bank. The meeting was told that Rs 2.437 billion were invested in Bank Alfalah instead of constructing Noulang dam.
Wapda Chairman told the meeting that several development projects are given to the provinces but the provincial governments did not complete these projects but the federal government was paying salaries to the staffers of these projects. PAC expressed concern over missing of Rs 446 million, saying Rs 215 billion are engulfed by the power thieves. It inquired why Rs 215 billion was deposited in Bank Alfalah.  Upon this Wapda chairman said, he would brief the meeting during the next meeting.
It was revealed in PAC meeting that Rs 7 billion was embezzled in the construction of Serena hotel while Zafar Gondal was top accused of this mega-scandal. He alleged that public meetings were being arranged in the constituency of Zafar Gondal from the looted money of EOBI where PTI chief was addressing.
Khurshid Shah said that Zafar Gondal paid Rs 10 million as consultancy fees to a Lahore-based company for one kanal house. He said investigations have been done, in this respect. The PAC also imposed a ban on investment by EOBI in private housing societies.
It was revealed in PAC meeting that Zafar Gondal looted Rs 20 billion with the connivance of Eden Garden, Lahore River Housing Society and Pak Arab Housing Society while the said money was paid in cash instead of cheques. He said Zafar Gondal was an accused of the nation who let stopped the project. He said Eden garden Lahore property was purchased for the sum of Rs 1 billion while its actual price was Rs 270 million. He said Rs 2.8 billion have been paid to Pak-Arab society. He said NAB DG has not contacted EOBI against corruption of Zafar Gondal
The PAC was told that government of Balochistan has acquired NOC for construction of Noulang dam. Additional Chief Secretary Balochistan said that Balochistan government has no reservation on the project. He said provincial government has no interest in paying interest on the money acquired for the project. He said the only issue was the amount, which is Rs 3.2 billion so there was a need to locate its solution. Anyhow, it was also unearthed in the meeting that Balochistan government has not issued NOC for the project.
PAC Chairman called to investigate that increased cost of the project from Rs 9 billion to Rs 28 billion. The PAC also summoned Water and Power Secretary and WAPDA Chairman for depositing Rs 2 billion in private bank during the next meeting.
The PAC sought a report on OIC tower for its delay and Serena hotel project was closed since 2013 while Rs 5.5 billion has been spent on the project so far. The contractor Mughal Associates were paid Rs 2 billion while PAC urged to investigate the matter.