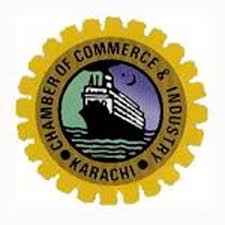 KARACHI: More than 50 representatives from different markets of Karachi, while expressing deep concerns over recurrence of 'Bhatta Mafia', upsurge in dacoities and lock-breaking incidents, sought Karachi Chamber of Commerce and Industry's (KCCI) assistance so that law enforcing agencies, particularly Pakistan Rangers Sindh, could be urged to strictly deal with the situation on top priority basis.
Exchanging views with Businessmen Group (BMG) Chairman and KCCI Former President Siraj Kassam Teli and Acting President Abdul Basit Abdul Razzak during their visit to KCCI, small traders and shopkeepers informed that some shopkeepers have recently been detained by Rangers on charge of acting as 'facilitators' which was not factual in many cases and it was a matter of grave concern that their distressed families are completely unaware about the whereabouts of such detainees. There is a dire need to define the exact definition of a facilitator so that shopkeepers and small traders could be very careful in their daily business dealings and immediately get in touch with LEAs in case they find anything wrong, they added.
Representatives belonging to Saddar Alliance of Markets Association, All Karachi Anjuman-e-Tajiran, Anjuman-e-Tajiran Bolton Market, Old City Alliance Markets Association, Karachi Dari and Bed Sheet Merchant, All Bidi Manufacturers Association, Mithadar Merchant Association, All Pakistan Small Traders and Cottage Industry, Machhi Miyani Market Association, Pak Alliance of Market Association, All Sindh Sarafa and Jewelers Association, Shershah Kabari Market, Iron and Steel Merchant Association, All City Tajir Ittehad, Hussainabad Traders Association, Madina City Mall, Kaghzi Bazaar Association and Bhora Pir Paint Association were led by KCCI Special Committee for Small Traders Chairman Majeed Memon at the meeting.
Siraj Kassam Teli said that the Pakistan Rangers Sindh Director General Major General Muhammad Saeed will be approached by KCCI so that the issues being faced by small traders could be extensively discussed and a secure business environment could be ensured in every nook and corner of Karachi city.
Keeping in view the strenuous efforts made by Rangers towards restoring peace in Karachi to a certain extent, BMG Chairman was fairly optimistic that they will be able to strictly deal with these extortionists as well who are once again making attempts to resurface again.
He advised small traders to give nominations for a committee so that the extortion-related cases could be taken up with LEAs from KCCI's platform.