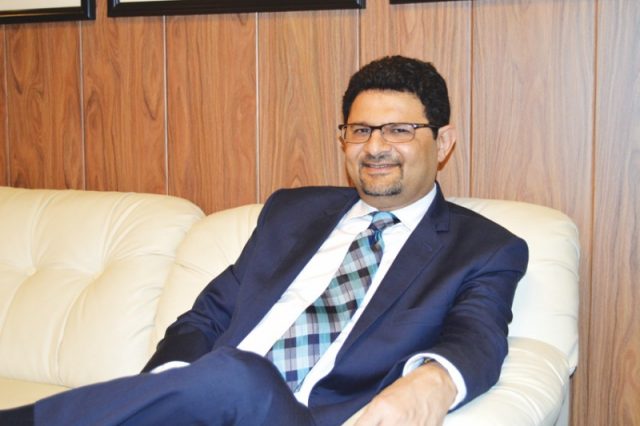 LAHORE: Advisor to Prime Minister on Finance, Revenue and Economic Affairs Miftah Ismail said on Saturday that the government was taking all possible measures to reduce the cost of doing businesses in the country.
Talking to office-bearers of All Pakistan Textile Mills Association (APTMA) here at APTMA House, he said that the government was also focused on further lowering the electricity and gas tariff, besides ensuring the market based value of rupee.
Miftah said that the cost of doing business in Punjab and Sindh was almost the same though the factors that increase cost were different, adding that Punjab industries were paying high price for gas and the industries in Karachi had to pay high price for water.
Gas and power rates would be lowered possibly in the next 10 days, he said. He, however, assured the textile millers that the government would fully compensate them for suspension of 28 per cent system gas that had been replaced with RLNG, asserting that excess amount they have to pay on 28 per cent additional use of RLNG would be compensated.
He also refuted the allegation that the government was providing free land to foreign investors, asserting that they would also get the same concessions that were available to the domestic investors.
Regarding shortage of cotton crop, he said that official figures showed that the crop size this year would be over 12 million bales. The growers were gradually shifting from high value crops to low value-added crops and sugarcane had encroached upon the cotton land, he observed.
Miftah said that a proposal to use Chinese currency in bilateral trade had not been reported properly, and the government was studying the pros and cons of this matter. He said that currently Pakistan was importing goods worth $ 16 billion from China while its exports to China were Rs 4 billion only and they were looking at ways and means to tackle the balance $ 12 billion in Chinese currency.
He said that after three years of Pakistan's exports were moving up, as in December 2017, the exports increased by 15 per cent and imports grew by 9 per cent. He said this was the first time in several years that exports exceeded imports.
Prime Minister's advisor said that country's economy was in good shape and expected to grow at 6 per cent of the GDP this year. He expressed the confidence that the economy was strong enough to continue to grow despite some strains in Pakistan-US relations.