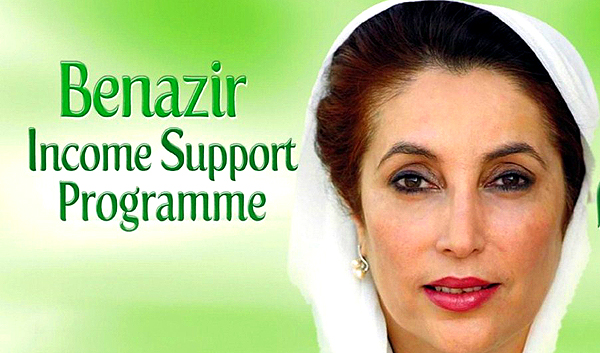 LAHORE: Benazir Income Support Programme (BISP) in a press release clarified that BISP is taking effective measures to evolve a strategy to counter the menace of fake messages, which are bringing a bad name for BISP while also defrauding the common man.
From December 2014 onwards 19,347 complaints have been reported. Out of which 7,424 SIMs have been blocked. Two mobile numbers 0335-1058050 and 0335-1058051 are being used since 2015 to receive fraudulent SMS complaints from the general public. PTA has sent 59 cases in October 2016 to FIA for investigation. A meeting with PTA and FIA officials was held at BISP HQ on December 27, 2017. In the meeting, PTA DG Consumer Protection/RA stated that SIMs are blocked as soon as the numbers are reported by the complainant. Numbers are verified on PTA's end, which are involved in fraudulent activities. CNICs against the SIMs are marked blocked. CNICs are not unblocked even if an affidavit is submitted by the complainant. No SIM is issued against the same CNIC in future. All equipment that is used on the SIM to send SMS is also blocked.
BISP has also initiated a public awareness campaign against such frauds before the national rollout of NSER survey in February in order to educate the public. Besides Notice advertisement in newspapers, BISP has requested PTA to direct Cellular Mobile Operators (CMOs) to send monthly messages on behalf of BISP against this menace as agreed in a meeting held on December 13, 2017.
BISP pays charges for acquiring services from its partner banks regarding disbursement of BISP funds to its beneficiaries. According to the agreement between BISP and the banks, banks or their franchises are not allowed to take any extra charges from beneficiaries. While sending instalments to the banks, both BISP and banks strictly check the process separately through their monitoring systems to avoid such incidents.
Next of kin policy for transferring payment to legal heir in case of death of BISP beneficiary has also been finalised and will be implemented through Case Management System for beneficiaries for new National Socio-Economic Registry (NSER).
It is informed that soon after the sanity exercise in 2015, accounts of 125,714 doubtful beneficiaries were blocked immediately and no further payment has been made to them to date. Show Cause Notices (SCN) to 69 officials were issued and their proceedings are underway. Moreover, BISP has constituted Regional Review Committee to review documents submitted by doubtful blocked beneficiaries.