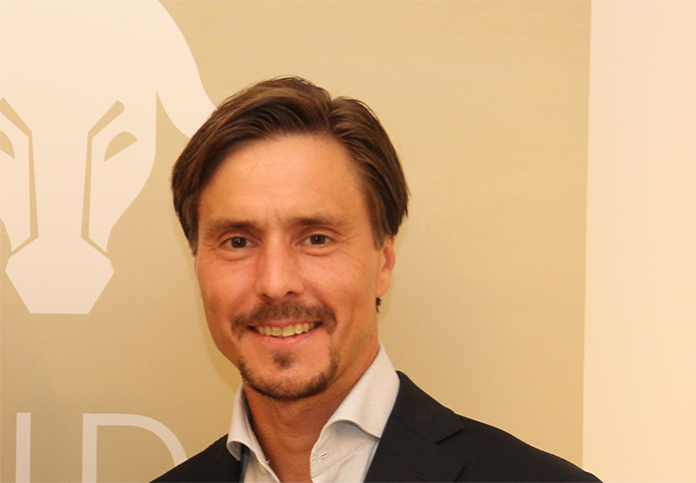 KARACHI: Chief Investment Officer & Managing Director, Tundra Fonder Sweden Mr. Mattias Martinsson said foreign investors see Pakistan a touch chaotic in terms of its political situation.
In an interview to a news site, Martinsson when questioned about the recent central bank's monetary policy decision, expressed his surprise and stated the rise was earlier than expected. He mentioned investors were a touch alarmed at SBP's decision to raise interest rates but it wouldn't impact banking sector earnings more than 1-5 percent.
Martinsson told he would be surprised if there was any additional reaction on the financial sector, due to the decision of SBP to raise interest rates. He highlighted the SBP was aware of threats posed by current account deficit and had taken pre-emptive measures to rein it in.
He said from an investor perspective it was a positive sign that the central bank was making conscious efforts to rein in the current account deficit, which posed major threats to the country's economy.
When asked about his views on Pakistan's banking sector, Martinsson didn't express any major excitement regarding the sector, because they were able to find similar or even better valuation in other markets which offered much better growth prospects. He clarified though Tundra Fonder didn't express any major negative sentiment regarding the country's banking sector either.
In response to when asked about political impact and the forthcoming elections in July 2018, Martinsson stated from a foreign perspective, Pakistan seems to be in trouble and they also endorse this view while dealing with international clients. Foreign investors are more focused on the Pakistani economy, he emphasized.
Martinsson added international investors reacted strongly to the rise of Pakistani's equities between 2013 and 2017, albeit they viewed the growth as being a touch amplified and hence invested in other markets.
He shared foreign investors were once again keeping a look out on Pakistan Stock Exchange as net foreign inflows during January and December had risen. He said foreign investment sentiment in the country wasn't based on a huge stock market rally but on the fundamentals that Pakistani market currently was very attractively valued compared to other markets.
Also, foreign investors have taken note of the decrease in net foreign outflows and reversed a touch, said Martinsson. He shared his optimism regarding Pakistani stocks during 2018 and expressed a similar run like that witnessed in 2017 wouldn't be seen, it would remain modest and inflows would remain robust.
Regarding Pakistan's current account deficit and how it compared to other countries with similar tendencies, Martinsson remarked that much like Pakistan, African countries like Kenya had been running a large current account deficit for quite a length of time, which was much higher than the former.
Also, Kenya was more open to foreign direct investment and has been able to garner other bilateral investments, said Martinsson. He added from an investment viewpoint, Pakistan didn't need to manage the currency so much and should let it depreciate so investors are assured it is correctly priced.
He emphasized the key factor is alleviation to garner increased FDI in Pakistan and portfolio investment in the country. Although there were positive indicators especially in automobile sector where foreign car manufacturers have expressed an interest to setup plants in Pakistan, he added.
Also, Martinsson added Pakistan was still in early stages of growth before it could replicate that of Vietnam, which is experiencing robust economic growth. He highlighted Pakistan has good corporates and if provided a competitive environment to thrive, they were fully competent to run the country's private sector.
When questioned regarding how much PKR depreciation he foresaw during 2018, Martinsson said in last 10-20 years, the rupee had depreciated in range of roughly 4 to 5 percent, which was normal. Considering the higher interest rates now, he observed the PKR should depreciate against the US dollar.
He added 5 percent depreciation annually was common for Pakistan, but companies had been able to recoup themselves for it. Martinsson expressed concerns over the policy of trying to peg the currency at a particular level and expectations of change are harbouring and suddenly the administrators are compelled to act.
The Tundra Fonder CIO predicted the PKR would depreciate in the range of 5 percent to 10 percent in the next year.
In response to CPEC and its impact thereof on Pakistan's economy, Martinsson said the country was of immense significance to China's regional development plan and said it should have a positive influence on its economy.
He added foreign investors had finally realized the country's significance to China's plans and how will this go about and pass through is an altogether different debate. But Martinsson stressed CPEC would guaranteed provide a fiscal stimulus for domestic infrastructure, provide more opportunities for economic activity and finally it would depend on Pakistani entities to make the most out of this.