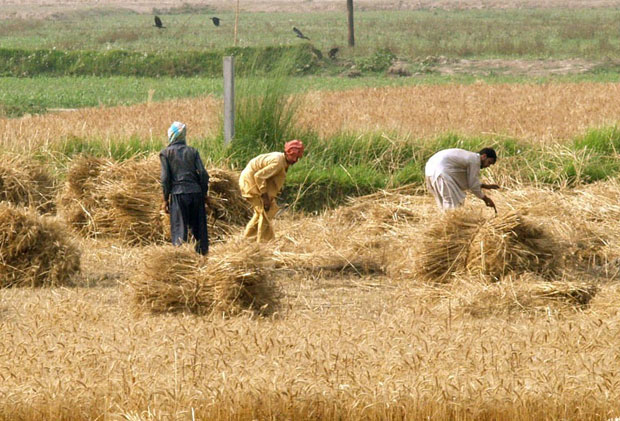 ISLAMABAD: The government was assailed by the opposition on Tuesday in the National Assembly for its alleged favourable treatment in distribution of agriculture loans to Punjab.
The opposition voiced concern over this preferential treatment being meted out to Punjab in handout of agricultural loans, reported Dawn.
The National Assembly was apprised over 88 percent of entire agriculture loans given out by Zarai Taraqiati Bank Limited (ZTBL) were provided to Punjab in 2017, while rest of the 12 percent were shared amongst the other three provinces- Khyber Pakhtunkhwa, Sindh and Balochistan.
Leader of the Opposition Syed Khursheed Shah assailed the government for its discriminatory attitude towards less populated provinces by the disbursement of 90 percent loans to Punjab.
He expressed dismay over rates of housing and agriculture loans and had reservations over the rates offered by state-owned banks were much higher than what were being offered by private banks.
Mr. Shah requested people on treasury benches to sit with members of the opposition to resolve the issue but clarified the opposition wouldn't permit any legislation and would persist on opposing this disparity.
PPP parliamentarian, Syed Naveed Qamar stated huge imbalance in farm loans disbursement between Punjab and rest of the provinces was a matter of great public significance. He added a sense of distress and destitution was being created amongst the three provinces.
In reply, Minister of State for Finance Rana Afzal stated over Rs1 billion of agricultural loans were handed out by ZTBL in 2017, from which 77 percent went to Punjab based on cultivable land.
Mr. Afzal denied allegations that Punjab was being given preferential treatment by the centre and maintained the other three provinces had failed in completely utilizing the amount of loans received.
Henceforth, Mr. Afzal added there was no question of inconsistency in disbursement of agriculture loans. Also, the Minister of State for Finance declared smaller provinces had received more loans in last two years than the ones they procured before that period.
He proposed every province should have an agriculture bank of its own so issues associated with provincial agriculture could be remedied.
But Mr. Qamar asserted the govt was intent upon declaring people of the three smaller provinces as robbers, by stating recovery of loans in KP, Balochistan and Sindh was lesser than that of Punjab.
He added, the Ministry of Water and Power also defended power outages in other three provinces by stating line losses there were larger compared to Punjab.