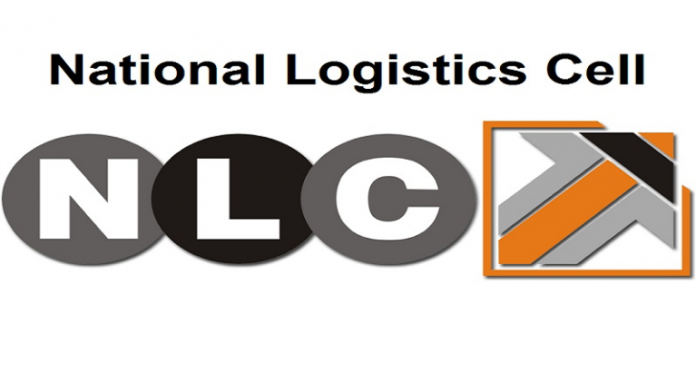 ISLAMABAD: The 62nd meeting of the National Logistic Board (NLB) was held here on Thursday. Federal Minister for Planning, Development and Reform and Chairman NLB Ahsan Iqbal presided over the meeting which was attended by other members of the apex logistics body.
Pakistan Army Quarter Master General and National Logistics Cell (NLC) Officer Incharge Lieutenant General Javed Mahmood Bukhari and NLC Director General Major General Mushtaq Ahmed Faisal briefed the participants about the operational, administrative and financial matters of the organisation with special reference to the accomplished tasks and future development plans of NLC.
The board approved the audited financial statements of NLC for the financial year 2016-17 and appointment of the external auditor for the financial year 2017-18.
The NLB discussed the proposal for the establishment of international standard rest areas astride National Highways with the brand name of Drivers Emergency and Rest Area (DERA) as envisaged in the National Trucking Policy. The proposed DERAs will act as multipurpose parking and resting facilities at locations alongside N – 5 to serve as logistical facilitation point by having requisite support infrastructure. The project will subsequently be extended to Indus Highway, KKH, Quetta–Taftan Road and China-Pakistan Economic Corridor Western Route. The board discussed the proposed business model of the project and granted approval for its execution.
NLC management briefed the board about the voluntary projects undertaken by NLC for the welfare of community under the Corporate Social Responsibility (CSR) domain and approved framework for conducting CSR programmes by NLC encompassing budget allocation, organisational structures for monitoring, system of feedback and selection of priority areas like free education, water supply schemes, health facilities and provision of logistics support to calamity-hit areas.
Establishment of a dry port at Gujranwala was also discussed by NLB. The proposed dry port will be set up under joint venture arrangement between NLC and Gujranwala Impex Terminal Services (GITSL) – a company of Gujranwala Chamber of Commerce and Industries (GCCI). The board accorded principle approval to the proposal.
Planning, Development and Reform minister appreciated the performance of NLC and its valuable contributions in the nation-building process. While giving policy guidelines to NLC, he said that like every progressive institution, NLC should keep pace with emerging technologies and innovative concepts in its core business operations. He said that professionalism, hard work, strict financial discipline and adherence to the best practices is the key to sustained growth and hoped that NLC would continue to play its due role as the leading logistics organisation of the country.