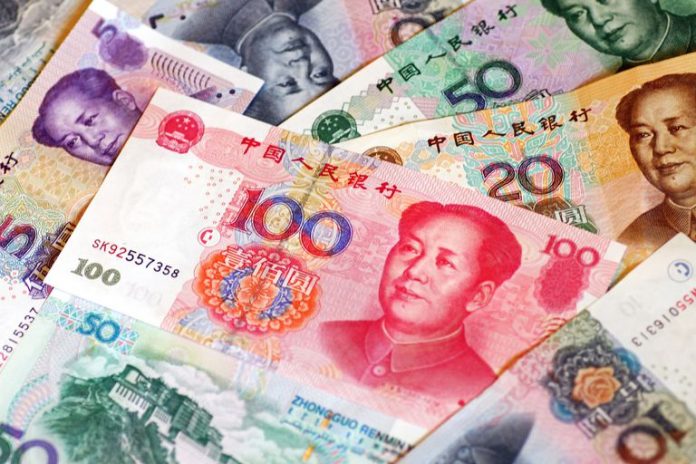 KARACHI: There is loads of potential for the utilization of yuan for settlement of cross-border trade deals between Pakistan and China, said Standard Chartered Bank (SCB) on Tuesday.
In an interview to The News, SCB's regional head for commercial banking AD Ganesh said trade levels between Pakistan and China were high with figures ranging from $7 billion to $11 billion regarding both these markets.
Mr. Ganesh said Yuan provides a great opportunity and a way forward as the bank was uniquely positioned in China. He added SBP was ready and prepared to implement Renminbi (RMB) regarding accounts or in providing services of money transfers.
He said specific workings need to be worked upon which would allow them to drive this initiative further.
SCB said China-Pakistan Economic Corridor (CPEC) provided an exceptional opportunity for boosting commercial banking across the two markets.
SCB regional head commented CPEC was a key project for both Pakistan and China and the bank had earmarked major sectors like logistics, energy and infrastructure.
He added the bank already was established in the Chinese market and was the only international bank with a presence in Pakistan and they offer unparalleled network coverage to their customers.
He shared they had account holders in China who were contractors and banking with them and were interested in establishing a footprint in Pakistan, which would permit them to link up the value chain.
For this, the bank has enlisted services mandarin speaking relationship managers based in China who would primarily be focusing on this initiative.
The regional head stressed said SBP's concentration was on giving providing wide scope of financing capabilities to middle market clients in Pakistan and China.
SCB is hopeful to be able to give loan offerings for subcontractors from its commercial banking division.
Its regionally focused commercial banking division aims at mid-corporate or businesses with $10 million to $1.5 billion in yearly revenues.
Mr. Ganesh said, "We see good opportunities from commercial banking clients in Pakistan, which generate medium-sized businesses, we expect long-term growth and profits from them."