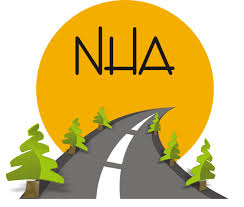 ISLAMABAD: National Highway Authority (NHA) is in process of arranging an additional $85 million for the Malakand tunnel project as now it has been decided to build two-tunnels instead of one to accommodate rising traffic volumes. For the single tunnel project, South Korea had agreed to provide a Rs78 million loan but now its cost has increased even more.
An official of NHA on Sunday that on the timely availability of funds the construction period of the project is 42 months.
It is worth mentioning that the 14 km Malakand Pass located at Dargai-Batkhela on Nowshehra-Chitral Highway is situated on a hilly terrain with steep slopes. Alignment defects have caused traffic congestion and possible traffic accidents in the harsh winding curves. Fragile geology, steep slopes and rainfall cause landslides and thus block the road.
The tunnel project is a remedial measure by NHA to deal with such problems through the construction of an alternative 9.77 km Malakand Pass with a tunnel.
Original PC-I of the project was approved by ECNEC in its meeting held in May 2011 at an estimated cost of Rs9,043.325 million with single tube tunnel proposal. A loan agreement for $ 78.00 million was signed in December 2012 between EAD and EXIM Bank Korea/ Government agency for the Economic Development Fund (EDCF) of Korea to finance the project.
The Korean consultant based on latest traffic estimates recommended that at present two tubes tunnel would be required at Malakand pass. Due to the additional tunnel, the cost of the project has been increased from $78.0 million to $163.0 million. Therefore the project would require additional funds of US 85.0 million.
Based on the two tubes concept, the Revised PC-I of the project at a cost of Rs16,544.00 million including FEC at an estimated cost of Rs14,110.00 million has been approved by ECNEC in its meeting held in November last year. He said that Public Sector Development Programme (PSDP) allocation 2017-18 is Rs300 million.
He said that the construction of Malakand tunnel would not only shorten the distance for travelers traveling to Dir, Malakand, Swat and adjacent areas but also provide Pakistani goods with an easy access to Central Asian states. The 9.7 km project includes three bridges and approach roads on both sides of the tunnel.
The Malakand tunnel project would also reduce the pressure of traffic on Torkham Road because it would link Dir-Chitral with Tajikistan and other Central Asian Republics.