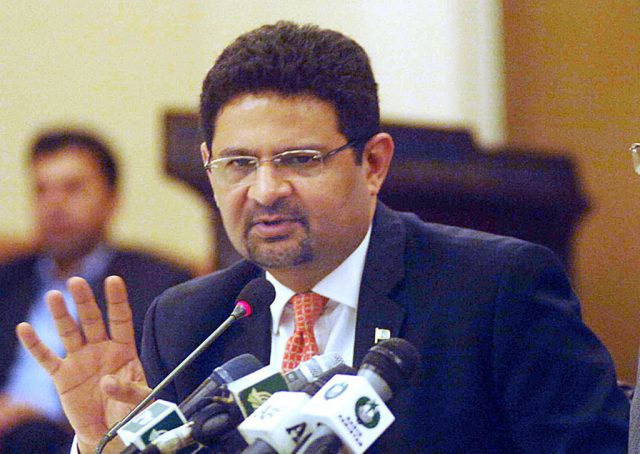 KARACHI: Advisor to Prime Minister for Finance and Economic Affairs, Dr Miftah Ismail said Saturday that the present government has managed to resolve various issues which were being faced by the country since 2013.
Addressing the handing over ceremony of two speed FRP boats built for Pakistan Customs by Karachi Shipyard and Engineering Works (KSEW), he said when the present government came into power in 2013, the country was facing many issues including the shortage of energy, economic problems, poor law and order situation.
The government after efforts managed to overcome those problems, he added.
He said that our GDP growth has been improved as compared to the year 2013.
Miftah Ismail said that construction of these high-speed FRP Patrol Boats by KSEW in collaboration with M/s Damen is the manifestation of our close relations with the Netherlands.
Appreciating the timely completion of this project, he said that KSEW's management and workforce have made remarkable efforts to achieve the financial turnaround of the organisation and make it a profitable entity.
He expressed confidence that induction of the boats will enhance the capabilities of the customs department to combat the menace of smuggling.
Earlier, KSEW MD Syed Hasan Nasir Shah in his welcome address shed light on the working and performance of KSEW and thanked the guests for participating in the ceremony.
The ceremony was attended by Ambassador of Netherlands, high ranking officials of Pakistan Navy, Pakistan Customs, corporate sector and KSEW.