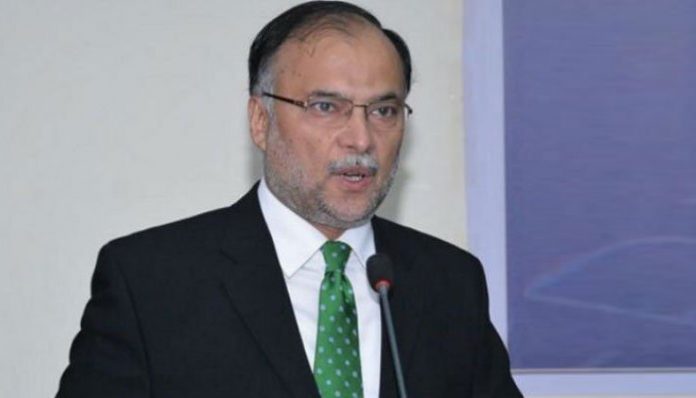 ISLAMABAD: Minister for Planning, Development and Reform Ahsan Iqbal has said that Pakistan would soon become an industrial hub in South Asia, after the completion of China-Pakistan Economic Corridor (CPEC) as it would play an important role in regional economic growth.
Talking to PTV, he said the CPEC would bring mega improvements in social infrastructure, energy, industrial cooperation, agriculture, and many other sectors, besides creating millions of job opportunities for the youth of the country.
The minister said that in 2013 when the Pakistan Muslim League-Nawaz (PML-N) came to power, the country was facing many challenges, including terrorism, energy shortfalls, and a deteriorating law and order situation. The government with its effective policies, reduced terrorist activities, overcame energy shortages and improved the law and order situation.
He said some 11,500-megawatt electricity was added to the national grid during the last four years. About $35 billion was being spent in the energy sector only and there was not even a single penny of loan included in it, rather it was investment through the CPEC, he added.
Ahsan Iqbal said the CPEC project was launched after comprehensive consultation and consensus from all political parties. The government had also held an all parties conference on the matter.
Some elements, he added, were trying to sabotage CPEC, which was recognised as a game changer not only for Pakistan but for the entire region.
Replying to a question, he said that Gilgit-Baltistan and Balochistan would become gateways for CPEC. Trade zones would be set up in the federal capital, all the four provinces, Azad Jammu and Kashmir, Gilgit-Baltistan, and Federally Administered Tribal Areas, he added.
He said that Chinese and Pakistani companies would make large-scale investments in the trade zones, which would not only create new job but also help transfer new technology and advanced infrastructure to Pakistan.