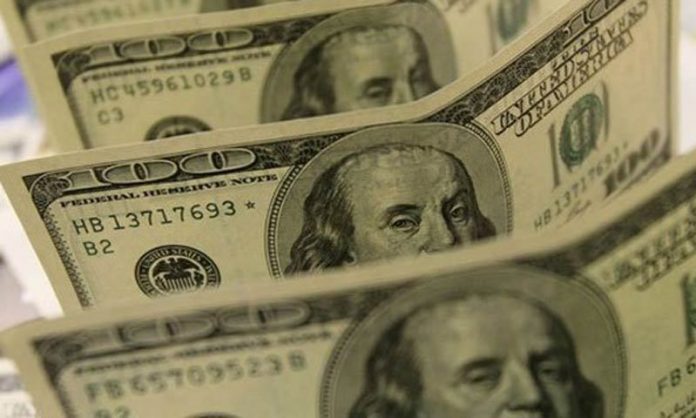 KARACHI: The US dollar stands at Rs116 in the open market and at Rs115.50 in the interbank market, Forex Association President Malik Bosan said on Wednesday.
As a result, the euro has increased by Rs3 to reach Rs140.50 whereas the pound stands at Rs160 after an increase of Rs4. The Saudi riyal and UAE dirham also increased by 80 paisas and 70 paisas respectively to stand at Rs30.60 and Rs31.20.
On Tuesday, the rupee fell from Rs110.57 a dollar in the interbank foreign exchange market to Rs115 at the close of business. The 4.51 per cent fall in a single day unsettled the market and was the highest recorded depreciation in the currency's value since 2008.
The surge in dollar's value has been attributed to Pakistan's reliance on imported goods. The country's trade deficit has stood at almost $20 billion in the past eight months, according to statistics issued by the State Bank of Pakistan (SBP).
Pakistan's imports amount to $35 billion dollars while exports stand at a meager $16 billion, leaving a huge gap between the payments received and made.
 The SBP has attributed the rupee's depreciation, which it says it is closely monitoring, to market forces.