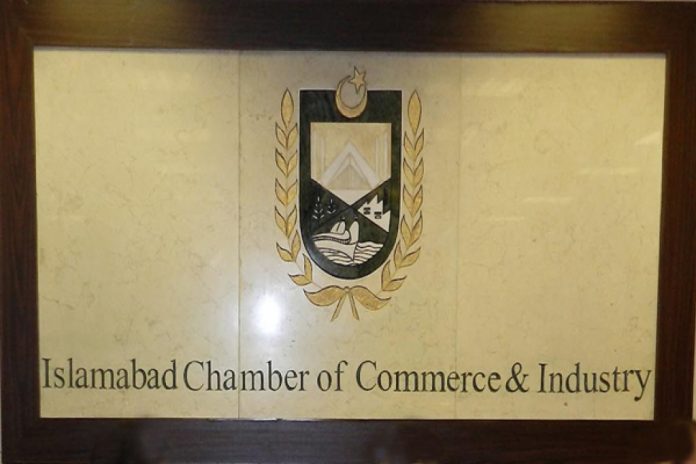 ISLAMABAD: The Islamabad Chamber of Commerce and Industry (ICCI) has voiced serious concerns over the sharp fall in the value of Pakistani rupee against the US dollar as it would unleash a new wave of inflation in the country and create additional problems for business and industrial activities.
ICCI President Sheikh Amir Waheed, said on Wednesday that the fall of rupee from Rs110 per dollar to Rs115 per dollar in a single day should be a cause of great concern for policymakers. He said the rupee was devalued by about five per cent in December last year in a similar manner and another devaluation of over 4.5 per cent in a single day would create new challenges for the economy.
He said instead of withdrawing support for the rupee in the daily market, State Bank of Pakistan (SBP) should make efforts for a stable currency as currency volatility is disturbing the long-term business planning efforts of the private sector.
Sheikh Amir Waheed said that falling value of rupee would increase the debt burden on the country as a Rs1 devaluation causes a Rs60 billion jump in the public debt burden. He said the local industry needs new technology and machinery to upgrade itself and compete effectively with the Chinese counterparts. However, the sharp fall in the value of rupee against dollar would make the import of industrial machinery much more costly and thwart efforts aimed at the upgradation of the industry. He stressed that government should take urgent measures to end volatility and bring stability in the local currency.
ICCI Senior Vice President (SVP) Muhammad Naveed and Vice President (VP), Nisar Mirza said that common man is already overwhelmed by inflation and the sharp devaluation of rupee would give rise to high inflation putting an additional burden on the general public.
They urged that the government in consultation with the private sector should evolve a new strategy to deal with the issue of falling value of currency and to put the country on the path of sustainable economic growth.