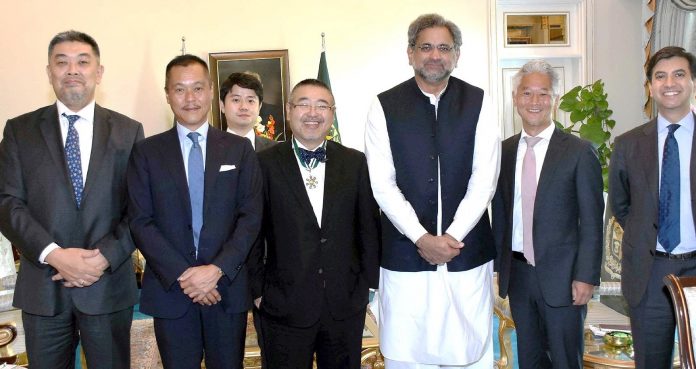 ISLAMABAD: Prime Minister Shahid Khaqan Abbasi Monday said that Pakistan has achieved significant economic stability and with the improved law and order situation it has boosted the confidence of local and foreign investors.
Talking to a delegation of Mitsubishi Corporation and Diamond Gas International Pvt. Ltd led by Mitsubishi Corporation Senior Vice President Kimihidi Ando here at the PM House, the Prime Minister said the government has undertaken mega projects to address the energy issues faced by the county.
Special Assistant to PM Ali Jehangir Siddiqui and senior government officials were also present during the meeting.
The Prime Minister appreciated Mitsubishi Corporations' diverse investment in Pakistan and apprised them about the positive economic indicators owing to successful economic policies by the government.
The Vice President thanked the Prime Minister for Pakistan's support to Mitsubishi Corporation's operations in Pakistan and expressed desire to further expand investment in energy projects.
Mitsubishi, one of the largest trading companies of Japan is among the world's leading infrastructure development, logistics, energy, metals, machinery, chemicals, household appliances producer is working on several joint ventures in Pakistan, including setting up of Pakistan's third LNG Terminal.