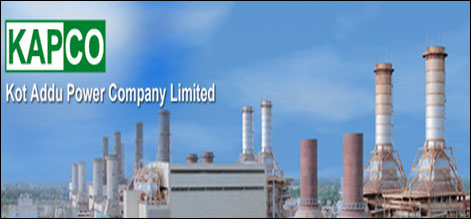 LAHORE: A notification sent to the Pakistan Stock Exchange (PSX) on Thursday by Pakistan's biggest independent power producer Kot Addu Power Company Limited (Kapco) revealed it had initiated arbitration proceedings in Singapore against Wapda and CPPA-G on imposition of a penalty of Rs27.727 billion.
The notification said the proceedings have been initiated under arbitration rules of the International Chamber of Commerce and Government of Pakistan (GoP) has also been made a party to the arbitration as it issued a guarantee in Kapco's favour and entered into a facilitation agreement with it.
The notification read "The arbitration has been commenced pursuant to the Power Purchase Agreement dated June 27, 1996 (as amended) ("PPA") between the Company and WAPDA. CPPA-G has been named as a respondent in its capacity as the current market operator and power purchaser implementing and administrating the PPA signed between WAPDA and the Company."
Also, the notification said, "It has commenced arbitration to, inter alia, nullify the liquidated damages of PKR 27,727,118,565 wrongfully imposed by WAPDA/CPPA-G; and to enforce its right to claim PKR 2,446,520,553 comprising the Company's net losses not otherwise covered by late payment interest."
Kot Addu Power Company Limited owns, operates, and maintains a multi-fuel fired power plant located in Kot Addu, Punjab, Pakistan. Its power plant has a capacity of 1,600 MW that uses gas, furnace oil, and diesel to generate electricity.
Kot Addu Power Company was incorporated in 1996 and is based in Lahore, Pakistan.
KAPCO shares closed at Rs64.84, down Rs0.18 (-0.28 percent) and KSE-100 index at 45,489.62 points, up 316.63 points (+0.70 percent) on Thursday.