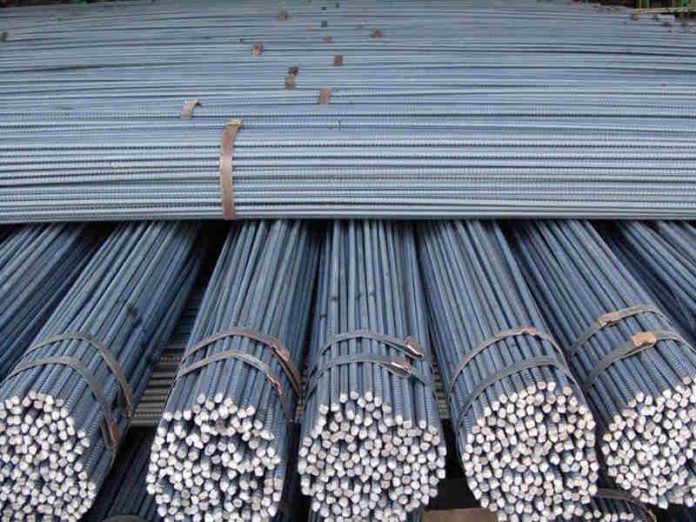 LAHORE: Amreli Steels in a notification sent to the bourse Tuesday informed it was cutting down its production of rebars by 40 percent due to extreme power cuts being carried out by K-Electric.
The notification said the company's re-rolling plant-based situated in S.I.T.E, Karachi had been compelled to decrease its production by 40 percent of its capacity.
It added as per media reports, the non-availability of natural gas was compromising K-Electric's generation capacity and they had no other option to resort to except cutting back power across its consumer base, said the notification.
Also, Amreli Steel projected overall drop in production to continue till the loadshedding doesn't end.
In mid-November 2017, it was reported the company was entering into a joint venture with a Chinese firm Qinddao Huijintong Power Equipment Company Limited (QHPCT) for engaging in production and sale of electrical transmission towers and metal structural towers.
ASL will take majority stake of 65pc in the joint venture costing Rs1.040 billion and 35pc stake will be held by QHPCT. Transaction is contingent on necessary corporate and regulatory approvals, the notification read.
The company's board of directors (BOD) gave approval in a meeting held on 17th November 2017 for taking part in this joint venture with QHPCT.
Amreli Steels Limited manufactures and sells steel reinforcement bars in Pakistan. It offers steel billets and deformed bars. The company was founded in 1972 and is headquartered in Karachi, Pakistan.
Amreli Steels shares were trading at Rs87.50, down Rs1.53 (-1.72 percent) and KSE-100 index at 45,232.77 points, down 245.86 points (-0.54 percent) from Wednesday's close.