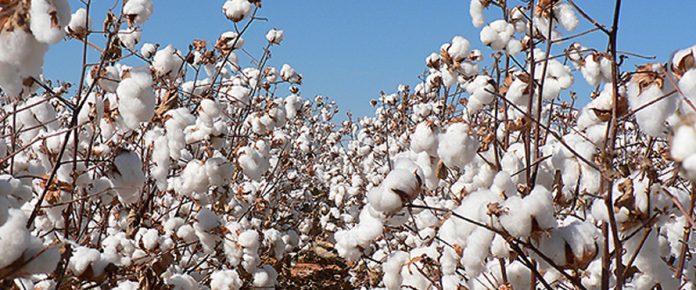 MIRPURKHAS: Major water scarcity in Sukkur and Kotri barrages have severely impacted cotton production in large agriculture lands of Sindh.
According to officials, Kotri barrage was facing 61 percent shortage and Sukkur barrage around 43 percent, the gap of the water shortage highlights what they are currently receiving and what they should be getting, reported Dawn.
In both barrages, inflows on Friday were said to be standing around 4,915 cusecs for Kotri and 29,250 cusecs for Sukkur.
The situation isn't rosy in four other districts of Sindh as Umerkot, Sanhar, Tharparkar and Mirpurkhas as water shortage has continued in these areas for the last four months and is getting abysmal day by day.
A drought-like situation has arisen in the districts of south-east of Sindh after the Irrigation Department decreased water flows to 3,000 cusecs from 12,000 in the Nara Canal head.
Presently, these districts are only receiving drinking water.
But the situation has been exacerbated further by as the water is said to be drying out in these districts due to searing temperatures followed by unchecked theft of the commodity in Khairpur with the assistance of over 400 illegal heavy pumping machines.
This has contributed to tail-end parts of the Nara Canal command area including district Umerkot, Mirpurkhas and areas of Tharparkar receiving no water.
Also, the water scarcity has hampered banana orchards, vegetables, sugarcane, vegetables, wheat growth alongside 20 percent of the cotton crop has been sowed in the tail-end areas.
But an irrigation official declining to be named said Sukkur barrage was facing no water shortage and the situation had witnessed an improvement due to getting 9,400 cusecs water supply from Nara Canal against the need of 16,000 cusec.
He expressed worries chilli and cotton sowing may be decreased to half in Kharif season compared to last year because of acute water scarcity in these areas.