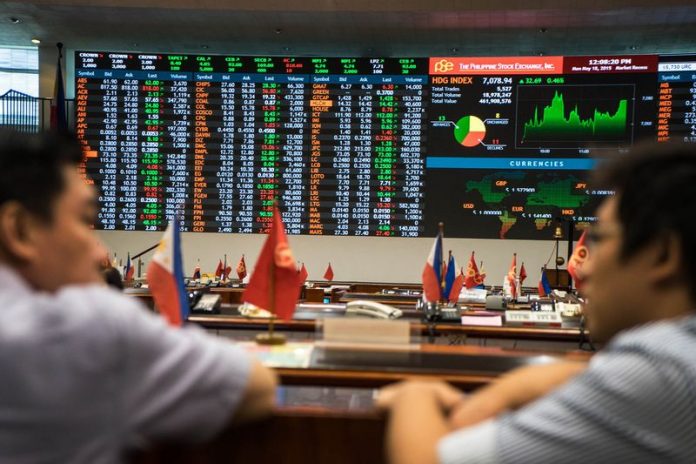 SYDNEY: Asian markets started on a firm footing and the dollar eased on Friday as softer-than-forecast U.S. inflation data tempered expectations for faster Federal Reserve interest rate rises this year.
Investor sentiment also got a small boost after U.S. President Donald Trump said he had high hopes of "doing something very meaningful" to curtail North Korea's nuclear ambitions at a summit in Singapore next month.
Clear signs of thawing relationships in the Korean peninsula and the prospect of still expansionary monetary policies in most of the developed world helped whet risk appetite, although concerns remained around U.S.-China trade skirmishes and rising tensions in the Middle East.
MSCI's broadest index of Asia-Pacific shares outside Japan rose for a second straight session to near three-week highs.
Japan's Nikkei climbed 0.7 percent while South Korea's KOSPI added 0.6 percent. Australian and New Zealand shares were both up 0.2 percent.
On Wall Street, the Dow rose 0.8 percent, the Nasdaq Composite gained 0.89 percent and the S&P 500 rose 0.9 percent, surging past key resistance of 2,717 points.
Equities gained as investors trimmed their expectations for four Fed rate hikes after inflation data showed price pressures remained weak. The Fed has already raised rates once this year and is widely expected to go twice again in 2018.
The U.S. consumer price index rose 0.2 percent last month, below analyst forecasts of 0.3 percent, as a moderation in healthcare prices offset increases in the cost of gasoline and rental accommodations.
The dollar fell the most since late March overnight against a basket of major currencies, while the Mexican peso and Brazilian real jumped more than 1 percent on the news.
The British pound hit a four-month low versus the greenback after the BoE held key borrowing costs. It was last at $1.3517, just above Thursday's trough of $1.3457 touched.
The recent slowing in price growth in major economies has boosted expectations that most central banks except the Fed will continue their massive bond-buying programs to keep policy stimulatory.
On Friday, the dollar index rose modestly while the euro was barely changed at $1.1915. The Japanese yen was a tad weaker at 109.52 per dollar.
Malaysian markets were closed Friday but its newly appointed Prime Minister Mahathir Mohamad emerged with key election pledges including repealing an unpopular goods and services tax and restoring a petrol subsidy.
Ratings agency Moody's said some campaign promises would be "credit negative" for Malaysia.
Such concerns pushed up the cost of insuring against a Malaysia default, with the country's 5-year credit default swap price at its highest since early June 2017 at 95.090 basis points.
In commodities markets, spot gold was steady at $1,21.32 an ounce.
Oil hovered near multi-year peaks amid supply concerns after Trump withdrew from an Iranian nuclear deal and reinstated sanctions.
Oil stocks buoy European shares as US pulls out of Iran deal
U.S. crude futures were up 14 cents at $71.5 a barrel. Brent crude futures was last quoted at $77.47 a barrel, after hitting $78 earlier in the day, their highest since November 2014.