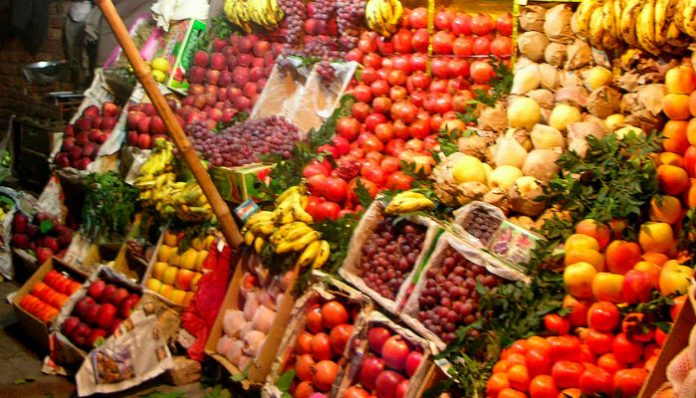 LAHORE: India's loss could be Pakistan's gain as a ban on vegetable and fruit imports by Gulf countries from India because of an outbreak of deadly Nipah virus could help the latter to double its fruit and vegetable exports to the region.
Vice president of Federation of Pakistan Chambers of Commerce and Industry (FPCCI), Waheed Ahmed said Pakistan maintains a presence in the Middle Eastern markets and the ban on Indian exports of vegetables and fruit could enable it to meet the demand and have the capacity to do it, reported Arab News.
Also, this could enable Pakistan to double its exports to Gulf countries, said Ahmed.
This comes on the heels of a ban enforced on vegetable and fruit imports from India by Kuwait on May 30th and previously by Bahrain till further notice.
According to reports in Indian media, the virus outbreak has killed 18 people, whilst around 1,945 people are under medical monitoring.
Ahmed shared the country had achieved a bumper crop of potatoes, chillies and onions whose demand it could easily meet.
This brain-damaging virus has impacted the Indian state of Kerala, which exports over 150 tons of fruits to Gulf nations daily.
FPCCI vice president said the country was already exporting huge quantities to the Middle East and the ban on India means those exports could further be boosted.