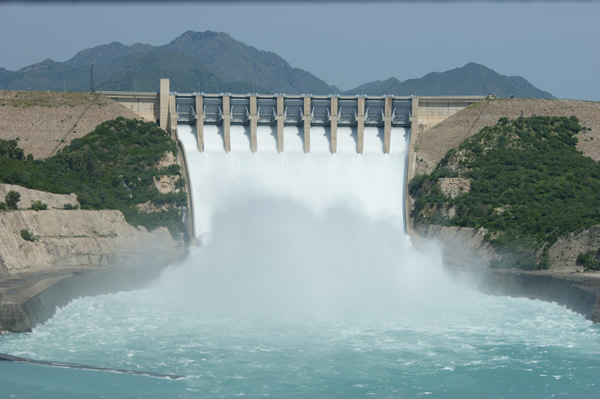 LAHORE: The first unit of Tarbela 4th extension hydropower project has commenced electricity generation with effect from 8th of June, Water and Power Development Authority (Wapda) official disclosed on Monday.
The Wapda spokesman said the unit was in its reliability period currently and was feeding 335 megawatts of electricity to the national grid, which would slowly be increased to its maximum capacity of 470 megawatts.
He added the unit had been complete since April, but due to water shortage, power generation couldn't be commenced because of less inflow in River Indus at Tarbela during the current year.
The official shared the second unit of Tarbela 4th extension hydropower project was also put in wet commissioning three days ago.
The second unit is set to enter its reliability in the first week of July, the official said.
The 1410MW Tarbela 4th extension hydropower project has three power generating units, each possessing a capacity of 470MW were installed at tunnel 4 of Tarbela Dam.
The official said Tarbela 4th extension was a part of cheap cost energy generation initiated by Wapda on priority to meet electricity requirements in Pakistan and raise the share of hydel electricity in the national grid.
The official added "With the completion of the project, generation capacity of the existing Tarbela Hydel Power Station will increase to 4888 MW from the existing 3478 MW," the official said.
Over 3.84 billion units of electricity will be fed into the national grid a year, whilst annual savings have been projected at Rs30 billion.
The project is going to pay back its cost in a period of three years.