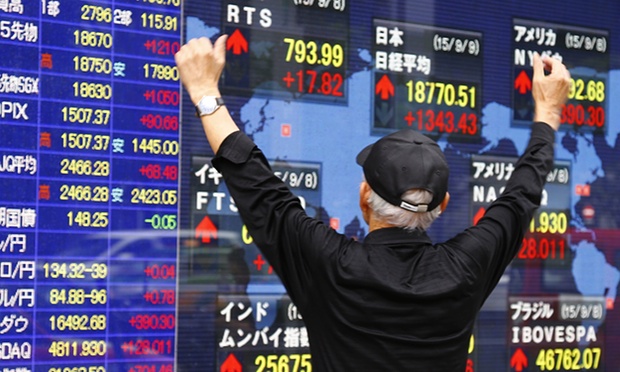 TOKYO: Asian stock markets mostly rose Thursday as concern fades over the trade tensions between the U.S. and China. Uncertainty remains, but the original tariff threats made earlier in the week were not followed by material action.
KEEPING SCORE: Japan's benchmark Nikkei 225 index rose 0.8 percent to 22,734.28, but South Korea's Kospi edged down by 0.2 percent to 2,360.25. Hong Kong's Hang Seng was nearly unchanged at 29,682.78 and the Shanghai Composite in mainland China increased 0.6 percent to 2,934.18. Australia's S&P/ASX 200 also climbed 1.2 percent to 6,247.00.
WALL STREET: The S&P 500 index rose 4.73 points, or 0.2 percent, to 2,767.32. The Nasdaq composite gained 55.93 points, or 0.7 percent, to 7,781.51. The Russell 2000 index of smaller-company stocks added 13.54 points, or 0.8 percent, to 1,706.99, also closing at a record high. But the Dow industrials slipped 42.41 points, or 0.2 percent, to 24,657.80. The Dow has fallen for seven days in a row, its worst streak in more than a year, although the losses have been fairly small.
TRADE TENSIONS: Markets have been on edge with the U.S. and China announcing tariffs on each other's imports and threatening more. After a global drop on Tuesday, markets rebounded Wednesday and remain stable as the sting of President Trump's tariff threats fade.
ENERGY: U.S. crude gained 3 cents to $65.74 a barrel and Brent crude, the international standard for oil prices, lost 13 cents to $74.61 a barrel in London.
CURRENCY: The dollar rose to 110.56 yen from 110.02 yen late Wednesday. The euro dropped to $1.1566 from $1.1572.