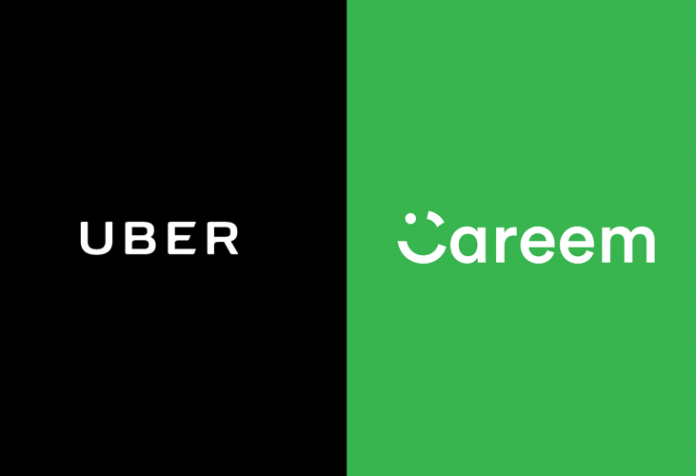 LAHORE: Uber is holding initial talks with Careem to acquire a majority stake or completely buyout its Middle-Eastern rival, two sources aware of the developments said.
These discussions come in the wake of Careem's latest bid to raise money in a new funding round which would enhance its status as Uber's biggest competitor in the ride-hailing market reported Bloomberg.
The companies have discussed several potential deal structures and under one of them, Careem's current leaders would manage the new combined business while retaining one or both of the companies' local brands, and another proposal would be Uber acquiring the Middle East ride-hailing app, the report added.
In discussions with Careem, Uber has said that it would need to own more than half of the combined company, if not buy Careem outright, according to the report.
Careem did not confirm or deny the report when contacted by Reuters.
"Our ambition is to build a lasting institution for the region and that means focusing on growth into new markets and doubling down on our existing cities to open our platform up to new products and services. We are only getting started," said Careem spokeswoman Maha Abouelenein.
Uber did not immediately respond to requests for comment.
In January, it was reported Careem Networks FZ, which competes with Uber Technologies Inc. in the Middle East, was in early talks with banks about a potential initial public offering, according to people familiar with the matter.
The Dubai-based ride-hailing company started preliminary discussions as it was preparing to hire financial advisers, the people said, asking not to be identified because the information is private.
The firm could be valued at about $ 1.5 billion, with a share sale likely by early 2019, one of the people said. Banks had not been appointed and the company may decide not to pursue the listing, the people said.
In end-November Careem became the first Middle East startup to achieve the $1 billion or a unicorn valuation, highlighting its ascendancy in the region.
It was founded in 2012 by Mudassir Sheikha and Magnus Olsson – Careem started in Dubai and has since grown to 22 cities across the Middle East, North Africa and Asia. Its Pakistan operations commenced in late-October 2015 and expanded into offering rickshaw and motorcycle services recently.
Careem received backing from Saudi billionaire Prince Al-Waleed bin Talal and Daimler AG recently, which catapulted it into becoming the Middle's East only unicorn worth over $1 billion.