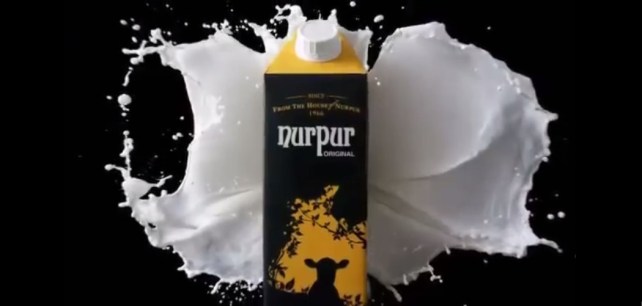 LAHORE: Inner Mongolia Yili Industrial Group Co has submitted an investment intention letter to acquire a 51 percent stake in Fauji Foods.
On Tuesday, Fauji Foods Limited filed a notification on the Pakistan Stock Exchange (PSX) confirming Inner Mongolia Yili Industrial Group had expressed an interest in entering into negotiations with Fauji Fertilizer Bin Qasim Limited (FFBL) for the proposed acquisition of up to 51% of the voting shares and/or control in Fauji Foods Limited, from FFBL and other shareholders.
In a comment to Profit, Director Research Capital Stake Maha Jafer Butt said: "If the acquisition goes through, the Chinese company shall bring in its experience and expertise in a relatively immature dairy market of Pakistan."
"Customers are more comfortable with traditional players than more modern means. But the increasing urban population holds a huge market for such products if their doubts on quality, etc are addressed. The magnitude of the impact on FFBL would be clearer after more details come in," said Maha.
CitiBank has been appointed as the manager to the offer by Inner Mongolia Yili Industrial Group for this acquisition.
Head of Research, Arif Habib Limited Samiullah Tariq while speaking to Profit said, "I think with the arrival of a Chinese player in the food sector, not only new investment will take place in the dairy sector but new technology and experience will benefit the sector overall."
While commenting on how FFBL managed its investment in Fauji Foods, Mr Tariq said, "FFBL, on the other hand, has not done well with this investment in financial terms aside from penetration of its brands in the market."
He added, "FFBL can obviously liquidate this investment and either retire its borrowing or invest in some other sector."
A separate filing on the Shanghai Stock Exchange Monday, Inner Mongolia Yili Industrial Group announced it had submitted an investment intention letter for acquiring a 51 percent stake in Fauji Foods.
Adnan Sheikh, Pak Kuwait Investment Co AVP Research said, "It is much needed foreign investment in Pakistan and exhibits confidence in the dairy sector amid growing consumerism."
He added, "FFBL owns over 50 percent of Fauji Foods and after a Dutch company acquired stakes in Engro Foods, this shows foreigners avid interest in the country's dairy sector."
The investment intention letter is limited to the expression company to negotiate acquisition targets with FFBL and other shareholders.
The intention of the company's shares does not constitute a binding meaning for any party to advance or complete the proposed transaction.
Fauji Foods had acquired a majority shareholding in Noon Pakistan's in March 2015 and spent Rs7b to overhaul its capacity from 100,000 litres a day to 600,000 litres a day, in an article published by Bloomberg.
Also, Dutch company Royal FrieslandCampina NV acquired a 51pc majority stake in Engro Foods in December 2016 and is considered amongst the largest acquisitions in the consumer sector of Pakistan.
Inner Mongolia Yili Industrial Group Co., Ltd. produces and sells dairy products in China and internationally.
The company offers liquid milk, milk powder, yoghourt, and ice cream, as well as milk tablets, soybean milk powder, and milk tea powder.
Fauji Foods Limited processes and sells toned milk, milk powder, fruit juices, allied dairy, and food products in Pakistan.
It offers dairy products, such as flavoured milk, butter, whole pasteurized milk, and UHT milk; and processed dairy products, including skimmed and full cream milk powder, UHT cream, and cheese.
The company also provides fruit products. It markets its products under the Nurpur brand.
Fauji Foods shares were trading at Rs36.12, up Rs1.72 (+5 percent). KSE-100 index was trading at 43,322.90 points, down 233.73 points (-0.54 percent) at the time of filing this report.