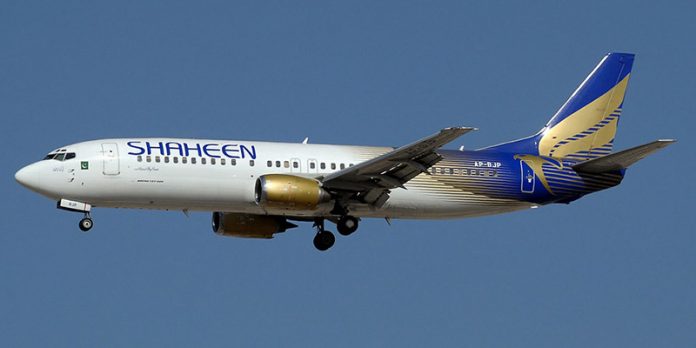 KARACHI: Shaheen Air International has been asked by a court to pay at least 50 per cent of its remaining dues to the Federal Board of Revenue (FBR).
Sources in the FBR allegedly say that Shaheen Air, which is also facing financial issues with the Civil Aviation Authority (CAA) for outstanding dues worth Rs1.5 billion is likely to pay around Rs1 billion out of its total outstanding arrears of Rs2 billion by August 15, 2018.
The Large Taxpayers Unit (LTU) Karachi by end June this year had taken a big step by sealing the head office of the SAI for its default of over Rs1 billion. The airline presented post-dated cheques at that moment to unseal the office. And subsequently filed a suit in Sindh High Court to stop the recovery.
The high court directed the airline to pay 50 per cent of the demand created by the FBR as per directives of the Supreme Court of Pakistan (SCP).