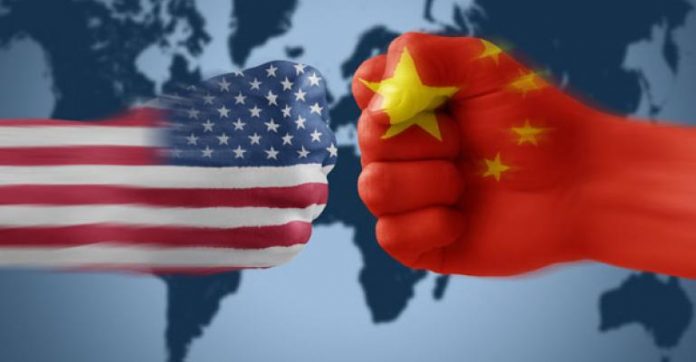 BEIJING/WASHINGTON: China is slapping additional tariffs of 25 per cent on $16 billion worth of US imports from fuel and steel products to autos and medical equipment, the Chinese commerce ministry said, as the world's largest economies escalated their trade dispute.
The tariffs will be activated on August 23, the ministry said, the same day that the United States plans to begin collecting 25 per cent extra in tariffs on $16 billion of Chinese goods.
The United States published its final list of goods subject to the new tariffs on Tuesday.
China's final list announced on Wednesday differs from an earlier draft it published in June, which included crude oil. The number of categories of goods subject to tariffs rose to 333 from 114 in the June draft, although the total value is unchanged.
The US action that prompted the Chinese retaliation was the latest by President Donald Trump to put pressure on China to negotiate trade concessions after Washington imposed tariffs on $34 billion in goods last month. China has vowed to retaliate with equivalent tariffs against any US action.
"This is a very unreasonable practice," the Chinese commerce ministry said of the US action on Wednesday as it rolled out China's counter-tariffs.
To compensate for the gap on its tariff list caused by the exclusion of crude oil, China added a fish meal, wood waste, paper and paper waste, metal scraps, and various types of bicycles and cars, among other products.
Last week, China proposed additional tariffs on another $60 billion of US goods after Trump raised planned tariffs on $200 billion worth of Chinese imports to 25 per cent from 10 per cent.
So far, China has now either imposed or proposed tariffs on $110 billion of US goods, representing the vast majority of its annual imports of American products. Big-ticket U.S. items that are still not on any list are crude oil and large aircraft.
A spokeswoman for the US Trade Representative's office could not immediately be reached for comment on China's retaliation announcement or whether this would trigger Trump's next round of threatened tariffs on $200 billion worth of Chinese goods.
USTR is conducting a public comment period for those tariffs, which could reach 25 per cent, due to end Sept. 5. It would take a few more weeks to revise the list and make programming changes at US Customs and Border Protection to begin collecting the duties.
Gary Hufbauer, a senior fellow and trade expert at the Peterson Institute for International Economics in Washington, said he expected that there would be little to stop further escalation of the US-China tariff war as both sides dig into entrenched positions.
"My expectation is that US tariffs on $250 billion of imports from China will be in effect about a month prior to the November U.S. elections. That's soon enough to be used by Trump as a rallying argument but late enough so that adverse effects will not occur before January 2019. Of course, China will retaliate, probably dollar for dollar," Hufbauer said.
China, however, would run out of US imports to levy, as it bought only $130 billion worth of American goods last year. It would likely have to impose penalties on US companies doing business in China to make up the difference.