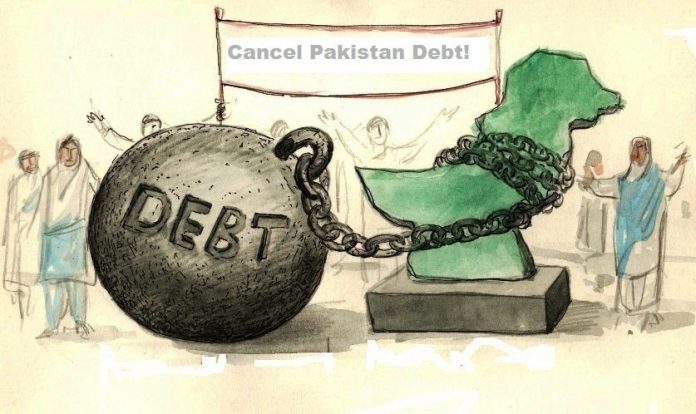 ISLAMABAD: As the Pakistan Tehreek-e-Insaaf (PTI) takes the reins of government this week, it is projected it would need to restructure Rs1.9 trillion worth of liabilities and receivables of government-owned entities.
The new government, according to a senior government official would require making adjustments and administer write-offs besides employment various kinds of borrowing to clean the slate in terms of debt and liabilities of loss-making entities, reports Dawn.
The official shared a bulk of liabilities built up over time because of a widening gap between payables and receivables in loss-making entities, which reflects inter-corporate circular debt.
With the increasing debt, a fresh liquidity injection of Rs600-700 billion would be needed.
The incoming finance minister Asad Umar would be allowed the leeway to estimate a higher fiscal deficit at the start of PTI's term compared to 4.9 percent of GDP recorded by the previous PML-N government.
Although, the new finance minister has castigated the deficit figures as non-realistic and said he would share data with the public he believes have been understated expenditures.
The official providing a breakdown of the major liabilities and receivables said power sector circular debt stood at Rs1.150 trillion, which comprises of Rs566 billion of the fresh flow of debt.
The Rs566 billion fresh power sector circular debt is attributable to decrease in recoveries against billing, line losses and theft.
Around Rs570 billion is payable to Water and Power Development Authority (Wapda), independent power producers (IPPs) and generation companies for electricity provided to Discos via the National Transmission and Dispatch Company (NTDC) and the Central Power Purchasing Agency (CPPA).
Capacity payments of Rs110 billion are also included in the above-mentioned figure.
Also, Rs583 billion circular debt is held by a special purpose vehicle (SPV) named the Power Holding Company Limited.
A considerable amount of these liabilities is being serviced through power tariff constituting in form of financing cost surcharge against loans obtained from commercial banks, and Rs155 billion of fresh debt obtained by the PML-N in the last leg of its tenure remains unfunded.
Adding to the challenges, Pakistan International Airlines (PIA) liabilities are projected to be around Rs380 billion, recording a 123 percent surge in the last five years when it stood at Rs170 billion.
As per the official, this entire amount wasn't payable immediately, however, the state-owned airline required regular rolling over of its outstanding loans against government guarantees to prevent a default.
Then another sick public-sector enterprise, Pakistan Steel Mills makes the list which has been shutdown since June 2015 because of gas supply being severed.
Its debt and liabilities stand around Rs230 billion, aside Rs225 billion in losses. The shutdown of PSM has cost the national exchequer $10 billion foreign exchange loss in form of iron and steel imports, which could have been manufactured in Pakistan.
Another state-owned entity, Pakistan State Oil (PSO) which is the country's largest entity in terms of revenue and is profitable, has receivables hovering over Rs335 billion as of August 15th.
PSO is owed Rs159 billion by power generation companies which include Rs77 billion by Hub Power Company (Hubco) and Rs46 billion from Kot Addu Power Company (Kapco).
The official elaborated the government would require administering funding arrangements for Discos, allowing them to make payments to IPPs which includes Hubco and Kapco.