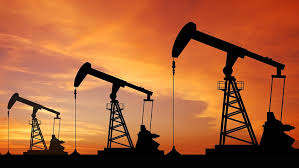 36 concessions lying unexplored, pending security clearance
ISLAMABAD: The federal government on Wednesday awarded the licence to Khyber Pakhtunkhwa Oil & Gas Company Ltd (KPOGCL) to start exploration operations in Lakki district.
The first petroleum concession agreement of the PTI government, it has been awarded after a gap of more than four years, while nearly 36 exploration blocks are in a state of limbo owing to security clearance.
Signed by Secretary Petroleum Mian Asad Hayaud Din, Director General Petroleum Concessions Qazi Mohammad Saleem Siddiqui and KPOGCL chief executive Raziuddin, the Petroleum Division has formally inked the Petroleum Concession Agreement (PCA) and exploration licence with KPOGCL spread over Block No3270-9 (Lakki).
Straddling three districts Lakki Marwat, Karak and Bannu with a total area at 1,269.93 sq km, the Lakki concession fetched $7.7 million firm financial commitment, with another $30,000 per year on social welfare schemes in the block.
KPOGCL is a holding company of Khyber Pakhtunkhwa and was set up after the 18th amendment to undertake exploration and production activities. As an operator, Lakki is the first block that has been granted to KPOGCL.
At the signing ceremony, Federal Minister for Petroleum Ghulam Sarwar Khan said, the execution of the exploration in the block will not only bring fresh investments in the petroleum sector but also narrow the gap between energy demand and supply.