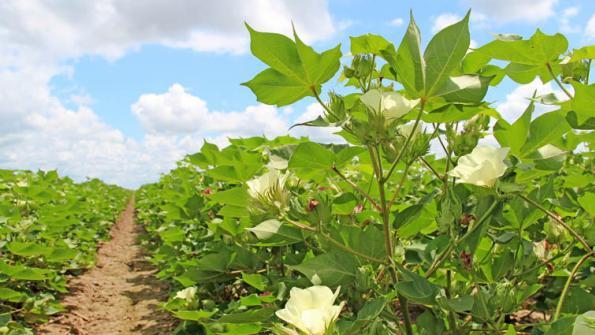 KARACHI: The Cotton Crop Assessment Committee (CCAC) has revised cotton production estimates to 10.847 million bales of 170kg each for this season, down from earlier projections of 14.2m bales.
In its first meeting held in Islamabad, the committee Wednesday put paid hopes of a bumper cotton crop in 2018-19.
Overall cotton production in Pakistan has seen a constant decline for the last five years, since the 2013-14 season when the yield was just shy of 15m bales, 14.9m to be accurate. This has negatively impacted Pakistan's GDP as well.
The sharp decline in the estimates for cotton production by nearly one-third, to 10.847m from 14.2m bales for the ongoing season would be seen as a drastic fall, not just from its heyday but also last year's yield of 11.581m bales.
The downward revision is likely to see production in Sindh to fall by 1.4m to 2.6m bales – its last season's harvest being 4.253m bales.
The situation in Punjab, according to the estimates of the committee, was a touch brighter – up to 8.077m bales compared to 7.382m bales produced during the last season, down from 10m bales in its best seasons.
Estimates for Balochistan also saw an upward revision to 0.15m, up from the last year's 0.117m bales, while Khyber Pakhtunkhwa's contribution is likely to remain around 0.02m bales.
Once famous for its cotton production, Pakistan has been made to suffer owing to agriculture being low on the priority list of the ruling parties, lack of cutting-edge research and development of new seeds etc., a steep drop in the sowing area, and also environmental changes having a bearing on it. A low water demanding plant, cotton could survive even in semi-drought conditions but our farmers have to be tutored into using modern cultivating techniques.