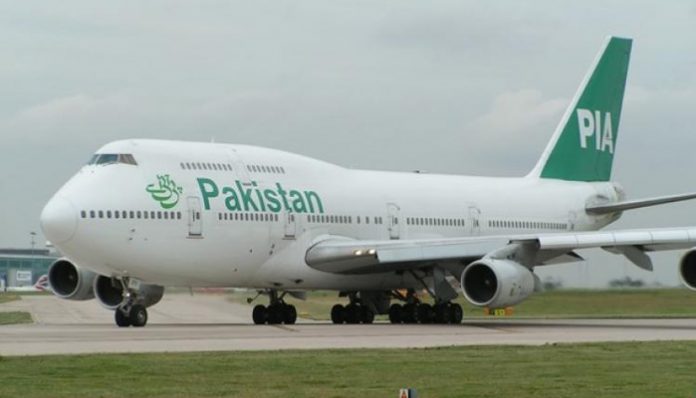 From Sabre to little-known Turkish Global Distribution System
MUHAMMAD FARAN BUKHARI
LAHORE: Pakistan International Airlines' (PIA) international flight bookings have almost ceased, resulting in potential revenue loses, owing to the national carrier switching over to Hitit, a relatively unknown distribution system operated by a small Turkish software house, on September 12.
Previously, PIA was using Sabre, a Global Distribution System (GDS) it had switched over to in 1998, from its own REPAK system then linked to over 550 travel agents.
Keeping the peak December season in view, failure in smooth migration to the system is likely to cause colossal revenue losses, amounting to billions of rupees.
According to former PIA DMD Dr Shah, PIA's local sales have dwindled from Rs8.5 billion to Rs5.5 billion as travel agents have doubts regarding PIA's ability to secure the record of their bookings, and have hence switched to other airlines.
The Hitit system currently caters to few low-cost airlines in Turkey and Africa and none of the majors including the Turkish Airlines is using it. According to an independent aviation expert, Malik Tariq Ali, "migration from Sabre to Hitit should have been smooth, ensuring in-house training of departments and travel agents, integration of other systems and transfer of passenger and booking data to the new system".
The current switchover by PIA in haste from Sabre – hosting its booking data and Passenger Service System (PSS) for the past 16 years – is likely to create innumerable glitches for the national airline.
"The management should have adopted recommended migration procedures and ensured the availability and transfer of all passenger bookings data for the past 365 days to the new system. Problems are likely to occur in securing record of passenger bookings during changeover, which will force travel agents to book on other airlines, further reducing the already declining PIA revenues. If it were not for the federal government dole-outs, it may not have remained afloat" says Malik Tariq Ali.
Sabre IT and consultancy agreement was initially signed in 1998 on the directives of the former PIA chairman Shahid Khaqan Abbasi, subsequently former prime minister who also happens to own Air Blue, for a 10-year term at a cost of approximately $1 million per annum, replacing REPAK which cost less than one-third.
The agreement was terminated by the Musharraf regime without any prior notice. Sabre challenged the termination in the UK and PIA hired the legal services of Aziz A Munshi, who advised them to opt for an out of court settlement with heavy penalties. PIA renegotiated the agreement for a 3-year term in 2002, under which the airline paid for using individual systems.
In 2009, former MD Aijaz Haroon revised the agreement for a 10-year term, which included reservation, check-in, flight operations, schedule and network planning, revenue accounting, revenue management and loyalty.
However, PIA has failed to utilise Sabre to the optimum. Instead, PIA's procurement of essential spare parts was changed from industry recommended list of various vendors to a single unknown vendor, Transworld Aviation Fze located in Dubai in 2011, leading to disruption of schedules and ultimately the grounding of half the fleet. A similar incident took place during the tenure of Ahmed Saeed and Tariq Kirmani who appointed a single vendor located in the UK, resulting in the imposition of sanctions by the European Union (EU) regulators on almost half of the PIA fleet.
PIA was presently paying $7 to $8 million per annum because of the one-sided agreement with Sabre, while not utilizing the system to its optimum capacity. According to industry sources, PIA's electronic revenue constitutes only 20 percent of its overall sales. The Sabre deal would have been beneficial only if the electronic sales were in the range of 75 to 80 percent. This criminal negligence by design failed to curtail serious revenue pilferage.
Profit tried to reach out to PIA officials to get their version regarding the matter, but until the time of filing, there was no response.