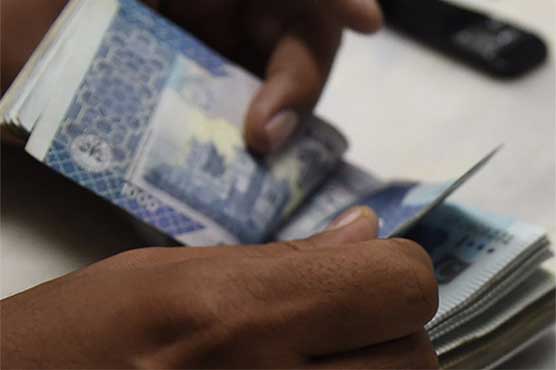 — Phase-wise payment will begin from Monday after Ashura holidays
ISLAMABAD: The Pakistan Tehreek-e-Insaf (PTI) government on Thursday decided to immediately pay back Rs50 billion in circular debt.
According to a private news channel, the finance ministry took this decision after the independent power producers (IPP) threatened that they will suspend power generation.
Phase-wise payment will be initiated from Monday after the Ashura holidays and the weekend, sources in the Finance Ministry said.
On Monday, Rs34 billion will be paid to the Ministry of Power and the remaining Rs16 billion will be given at the end of next month. The amount of Rs50 billion has been taken as loan from eight banks.
It is pertinent to mention that although the previous Pakistan Muslim League-Nawaz (PML-N) government claimed to have brought about an improvement in power production, it still passed on a gigantic circular debt of Rs1.148 trillion to the new government.
In a meeting of the Senate special committee on circular debt last month, officials of the Ministry of Energy (Power Division) revealed that out of the total circular debt, Power Holding Private Limited (PHPL) had borrowed Rs582.86 billion whereas Rs566 billion was borrowed to cover receivables of power distribution companies.
The meeting, chaired by Senator Shibli Faraz, was informed that PHPL was to pay Rs153 billion in annual interest on the loans.
The Power Division had also requested the power-sector regulator to include the amount in consumer tariff, but the National Electric Power Regulatory Authority (NEPRA) dismissed the plea and argued that the loans were not part of the development budget and were acquired for smoothly running the distribution companies.
The committee was told that the power sector was to receive Rs817.5 billion from private and government clients. On the other hand, power consumers were paying Rs159 billion on account of taxes in electricity bills.
It was revealed that the Central Power Purchasing Agency (CPPA) was receiving Rs66 billion out of the Rs100 billion charged in electricity bills.
The issue of Circular Debt is related to cash flows in the power sector, which are affected by the performance of the distribution companies (DISCOs) in terms of their collections and line losses as well as the decisions relating to tariff determination by the regulator (NEPRA) and subsidy budgeting.
The cash flows, needed to run the power generation units, are to be collected from the consumers who can only be charged up to the extent of tariff determined by the regulator, NEPRA. NEPRA determines eleven different tariffs for consumers of eleven DISCOs, depending on the conditions in each one of them.