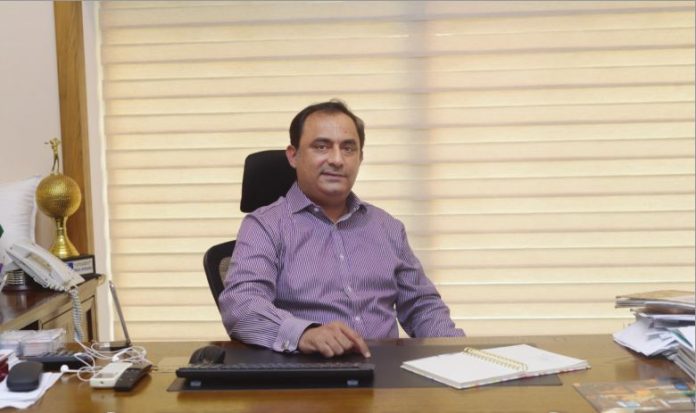 In 1987, Verne Harnish along with 22 former members of the Association of Collegiate Entrepreneurs founded the Young Entrepreneurs' Organization (YEO) in the United States (US). For them, the organisation was to act as a path to their continued personal and business growth. However, within years, thanks to the development of a no border policy, the organisation expanded its reach internationally and took the shape of what we now know as the Entrepreneurs Organization (EO). Today EO has 179 chapters spread out over 57 countries and has more than 13,000 members globally. However, its effectiveness at least in Pakistan is questionable, to say the least.
"EO is a peer to peer learning platform, where we learn from one another. Our vision is to build the world's most influential community of entrepreneurs," says EO Lahore President, Tariq Mehmood, in a conversation with Profit.
Almost all EO members are successful and influential entrepreneurs, with the criteria for membership being that the individual must be a founder, co-founder or own controlling share in a company that grosses no less than $1 million yearly. However, taking a company to that level is one thing, sustaining it is another, and that is where EO steps in to help.
Entrepreneurs' Therapist
The most important aspect of how EO works are the chapter forums, that act more or less as a monthly counselling session for members regarding any problem they may be facing in their business or personal life.  The EO Lahore chapter, consisting of 63 members, is divided into groups of 6 to 7 individuals, all of whom make up a single forum.
"The format of the forum meeting is called 360, which basically is a 360-degree overview of the lives of members in the past month focusing on four major aspects.  Firstly, we update each other regarding the ups and downs we have faced in our businesses. Secondly, we tell each other what we did for our families and how our family life has been over the past month, thirdly we tell them what we did for our own selves and fourthly we speak about what we have done for the community over the past month," says Mehmood.

The idea behind this exercise is to learn from each other's experiences, be it professional or family life. Advisory language is frowned upon, and members are only allowed to share their own experiences, not their cousins, or someone else's.
In every meeting, one member delivers a presentation regarding a pressing issue he is facing in his business, which the other forum members try to solve through discussions amongst themselves. At the end of each meeting, members give their individual outputs regarding what they have learned. And then there are local chapter learning and social events, regional events and global events that members can attend to enhance their learning and networking.
However, confidentiality and trust is the key in these close knitted forums, due to which each forum can have no more than one member from the same industry. "It is mandatory that there is no conflict of interest. If I am dealing in the oil business, then in my forum no one else can be from the same industry. The basic system is the same across all industries, even if two people are operating in different industries. When these people come together and share their experiences, everybody gets an opportunity to learn. By not allowing more than one member from one industry what happens is that we are able to avoid sharing of information among competitors," Mehmood explains.
The organisation also offers executive education programs ranging from a four-day Entrepreneurial Master Program (EMP) that takes place at MIT, to similar courses held at London Business School, Wharton and Harvard. "I am the only one in Lahore who is qualified from the EMP, claims Mehmood.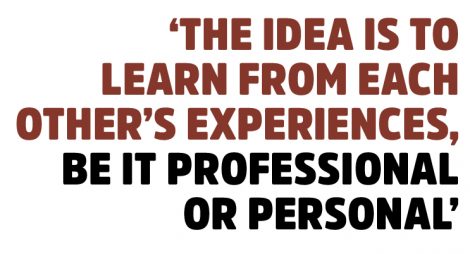 Measuring EO's effectiveness
The problem is not the work that EO is doing, but with how hard it is to measure in quantifiable terms the effectiveness of its work. We asked EO's Lahore President regarding EO's impact in the city and his answer was far from convincing. "Not everybody can be a part of EO. Membership in most cases is granted by invitation. Only, people who take interest in learning grow. Lots of entrepreneurs are growing," he replies.
Further, out of the 2,061 members globally inducted during the year 2016-2017, only 17 per cent were women entrepreneurs and 6 per cent were entrepreneurs under the age of 30.  "We believe in women empowerment and diversification and equality. The guidelines we get from EO global ask us to increase the number of women entrepreneurs," says Mehmood. However, as of now, only 1 out of the 63 chapter members in Lahore, is a woman.
Tariq Mehmood also seems well aware of the challenges faced by the countries economy and suggests that the government should work on improving the ease of doing business. "I wanted to create an oil reserve for my OMC and it has been two years that we been able to get an NOC for that. Our government officials should be willing to fulfil their duties," he complains.
However, when it comes to offering a solution and defining what role can EO play in achieving it he has no clear answer.
"If you see our combined revenue, it is the second biggest after APTMA in Pakistan," he claims. A body of that size could easily influence the government and play an active part in advising if not helping on issues like economic policy, but that is not the case. Take for example EO Qatar, which in 2014, worked closely with the Qatar government supporting the government's goals of growth and diversification.
However, Tariq Mehmood insists that the purpose of EO is only for its members to learns and grow and the organisation does not politicise its position. "We are not political people. The most we do is that we call notable politicians and have power lunches with them. For other things the Lahore Chamber of Commerce and Industry (LCCI) is there," he says.