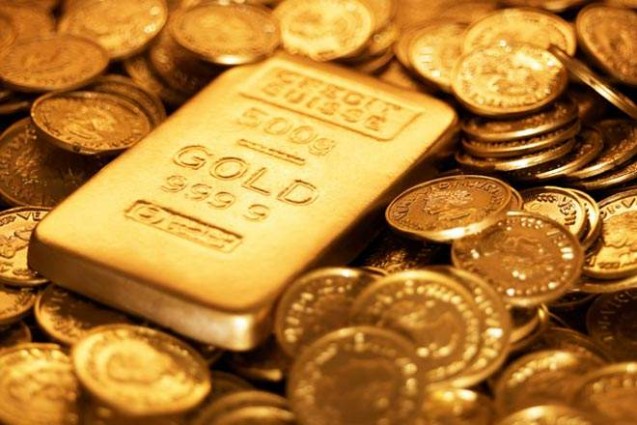 BENGALURU: Gold fell on Monday as the dollar firmed after China's central bank eased its domestic policy to support the economy amid concerns that an escalating trade dispute with the United States could hurt growth.
The People's Bank of China (PBOC) on Sunday announced a steep cut in the level of cash that banks must hold as reserves, stepping up moves to lower financing costs and spur growth.
Spot gold was down 0.6 percent at $1,195.61 an ounce at 0725 GMT. U.S. gold futures fell 0.5 percent to $1,199.8 an ounce.
The dollar was up 0.2 percent against a basket of six major currencies, as China followed an easing in domestic policy by allowing yuan to fall, though the drop was not as sharp as some had feared.
Shares in Asia slumped as China's markets stumbled in their first trading day after a week-long holiday.
Gold prices have fallen more than 12 percent from a peak in April largely due to strength in the dollar, which has benefited from a vibrant U.S. economy, rising U.S. interest rates and fears of a global trade war.
U.S. unemployment rate fell to near a 49-year low, as per the Labor Department's monthly employment report on Friday, which also showed a steady rise in wages, suggesting moderate inflation pressures, that could keep the Federal Reserve on a path of gradual interest rate increases.
Holdings in SPDR Gold Trust, the world's largest gold-backed exchange-traded fund, fell 0.20 percent to 730.17 tonnes, on Friday.
Speculators cut their net short position in COMEX gold by 4,186 contracts to 73,128 in week to Oct. 2.
Meanwhile, spot silver fell 1 percent to $14.44 and palladium declined 0.6 percent to $1,062.85. Platinum inched 0.4 percent lower to $817.50 an ounce.