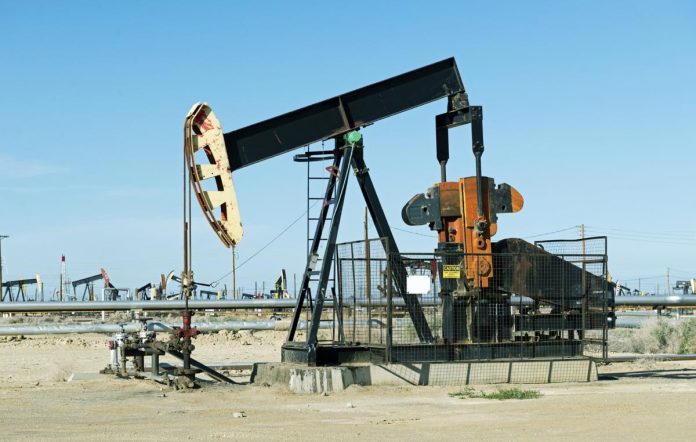 LONDON: Oil prices slumped to two-week lows on Thursday as global stock markets fell, with investor sentiment made more bearish by an industry report showing U.S. crude inventories rising more than expected.
Brent crude fell $1.74 a barrel to a low of $81.35, its lowest since Sept. 27, before recovering a little to trade around $81.70 by 0850 GMT. Brent lost 2.2 percent on Wednesday. On Oct. 3, it hit a four-year high of $86.74.
U.S. light crude dropped $1.37 to $71.80 but then recovered to around $72.05. The contract lost 2.4 percent in the previous session.
Share markets in Asia plunged to a 19-month low on Thursday after Wall Street's worst losses in eight months led to broader risk aversion, a rise in market volatility gauges and concerns over overvalued stock markets in an environment of rapidly rising dollar yields.
U.S. crude stockpiles rose more than expected last week, while gasoline inventories increased, and distillate stocks drew, the American Petroleum Institute said on Wednesday.
Crude inventories climbed by 9.7 million barrels in the week to Oct. 5 to 410.7 million, compared with analyst expectations for an increase of 2.6 million barrels.
The U.S. Energy Information Administration is due to release official government inventory data Thursday at 11 a.m. EDT (1430 GMT).
In the U.S. Gulf of Mexico, producers have cut daily oil production by roughly 42 percent due to Hurricane Michael, the Bureau of Safety and Environmental Enforcement said. The cuts represent 718,877 barrels per day (bpd) of oil production.
U.S. oil output is expected to rise 1.39 million bpd to a record 10.74 million bpd, the EIA said in its monthly forecast on Wednesday.
Goldman Sachs says U.S. shale oil production can continue to increase by 1 million bpd every year until 2021, according to a new report by the investment bank.