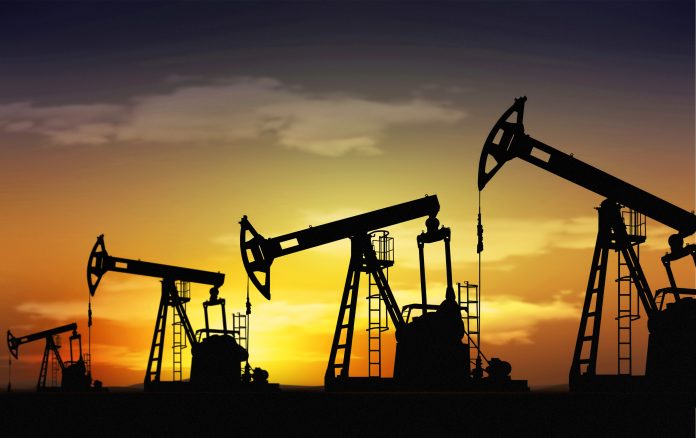 TOKYO: Oil prices fell on Friday and were heading for a third weekly loss, pulled down as Saudi Arabia's OPEC governor said the market may become oversupplied soon and after a slump in global equities clouded the outlook for demand.
Brent crude futures were down 51 cents, or 0.7 percent, at $76.38 a barrel by 0331 GMT. The global benchmark is on course for a weekly loss of over 4 percent.
U.S. crude was down 64 cents, or 1 percent, at $66.68 a barrel. The U.S. benchmark is set for a 3.5 percent loss this week.
Saudi Arabia's OPEC governor said on Thursday that the oil market could face oversupply in the current quarter.
Saudi Arabia Energy Minister Khalid Al-Falih said there could be a need for intervention to reduce oil stockpiles after increases in recent months.
U.S. crude oil stockpiles rose last week for the fifth consecutive week, while gasoline and distillate inventories fell, the Energy Information Administration said this week.
Falls in stock markets have roiled oil prices this week as Wall Street had its biggest daily decline since 2011.
"The near $10 per barrel drop in Brent crude seen over October is a spillover from the global sell-off in equities and broader risk-off sentiment in the market," said Fitch Solutions.
Financial markets have been hit hard by a range of worries, including the U.S.-China trade war, a rout in emerging market currencies, rising borrowing costs and bond yields, and economic concerns in Italy.
There are also signs of a slowdown in global trade, with a container and bulk freight rates dropping away after rising for most of 2018.
Despite this, Fitch Solutions said, "fundamentals in oil … remain broadly bullish", largely because of the U.S. sanctions against Iran's oil exports, which start on Nov. 4.
Washington is putting pressure on governments around the world to stop importing oil from Iran.
Most, including its biggest customer China, are falling in line, and Iran has turned to storing its unsold oil on its tanker fleet in the hope that it can sell the crude off quickly once the sanctions are lifted again.