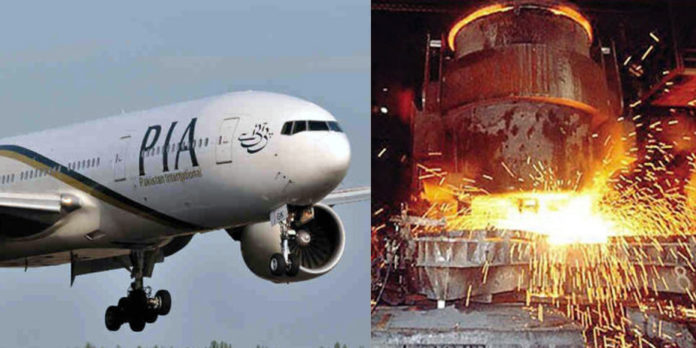 ISLAMABAD: The Board of the Privatisation Commission has prepared its five-year plan, proposing to defer the sale of large, loss-making state-owned companies Pakistan International Airlines (PIA) and Pakistan Steel Mills (PSM).
PC Chairman Mohammad Mian Soomro convened a meeting on Tuesday where the board conducted a review of the privatisation programme and finalised entities to be included in the list of active privatisation programme.
According to a press release, the review was conducted after consulting all relevant ministries and due consideration was given to feedback provided by them.
The board decided to approach relevant investigative bodies in order to recover the outstanding Rs3.9 billion dues from the buyers of state-owned entities privatised in the 1990s, said the press release.
Sources claim that the board has decided to delay the privatisation of Pakistan Steel Mills, the country's biggest industrial complex, and PIA, the loss-making national airline.
According to details, the first of the proposed plan will focus on the privatization of 15 to 20 state-owned units, prioritising efforts to privatise SME Bank Ltd (SBL) and First Women Bank.
The board will present its proposed plan in a meeting tomorrow (Wednesday) with the Cabinet Committee on Privatisation (CCOP), which will consider the proposals and give its approval.
The development comes weeks after Finance Minister Asad Umar said in an interview that his party, the Pakistan Tehreek-e-Insaf, would not attempt to privatise the bloated PIA and Steel Mills. Umar had said in its first 100 days, the government would aim to shift administration of the state-owned into a wealth fund similar to Singapore's Temasek Holdings Pvt. to remove them from political interference.
The privatisation of the two state-owned entities has been a thorny political issue in Pakistan. Efforts by past governments to sell off the loss-making companies have been met by calls for public agitation or legal action by opposition parties.