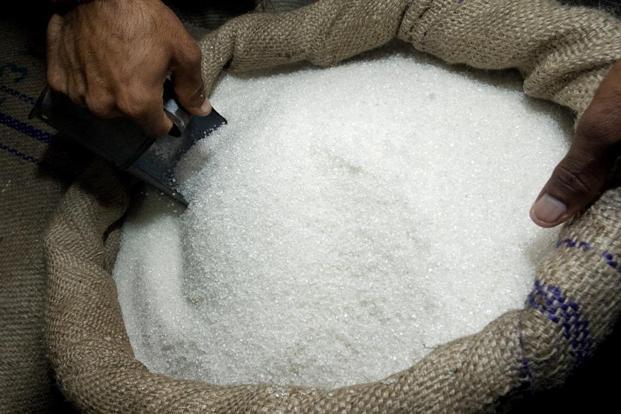 KARACHI: The State Bank of Pakistan has directed all the authorised dealers (ADs) of sugar to comply with the Ministry of Commerce and Textile Office Memorandum, dated October 18, 2018, regarding the export of sugar.
In terms of the memorandum, the government has allowed sugar mills to export one million metric tonnes of sugar as per the terms and conditions mentioned therein. The SBP has advised the dealers to process the export of sugar quota allocation cases as per set mechanism.
According to the SBP notification, ADs are directed to forward the requests of sugar mills through their respective departmental heads to the Foreign Exchange Operations Department (FEOD) director, SBP-Banking Services Corporation (BSC), for approval quoting the reference of this circular letter along with the attested copies of the clearance certificate issued by the concerned cane commissioner. Further, after November 15, 2018, the said clearance certificate shall also certify that concerned sugar mill has started crushing at full capacity.
In case export quota is granted prior to November 15, 2018, the sugar mill shall provide an undertaking to the effect that it will commence crushing from the said date, besides a confirmation from the respective AD that the said sugar mill is not a defaulter of any bank in Pakistan.
The ADs are also directed to provide latest ECIB report, sugar export contract, and manual form-e in case of electronically generated form through WeBOC. It also asked the ADs to present irrevocable L/C or advance payment voucher along with a swift message and reporting schedule.
As per the SBP notification, "FEOD will allocate sugar export quota to sugar mills on first come first served basis. There will be no freight or financial support by the federal/provincial governments for export under the above scheme. Sugar mills who are defaulters of banks will not be allowed to export sugar. ADs will ensure receipt of a minimum 15 per cent of the total contract value as advance payment or obtain an irrevocable L/C from the buyer. All exports including those destined for Afghanistan and Central Asian Republics will be subject to receipt of export proceeds by wire transfer through banking channel."
It also stated that exporters must ship the sugar within 60 days from the date of FEOD's approval regarding quota allocation, adding that both the date of approval and date of shipment are included in the counting of the 60 days period. For shipment by sea, the date of shipment is the "Shipped on Board" date on Bill of Lading. For shipment by land route, the "Out of Charge" date will be considered as the date of shipment.