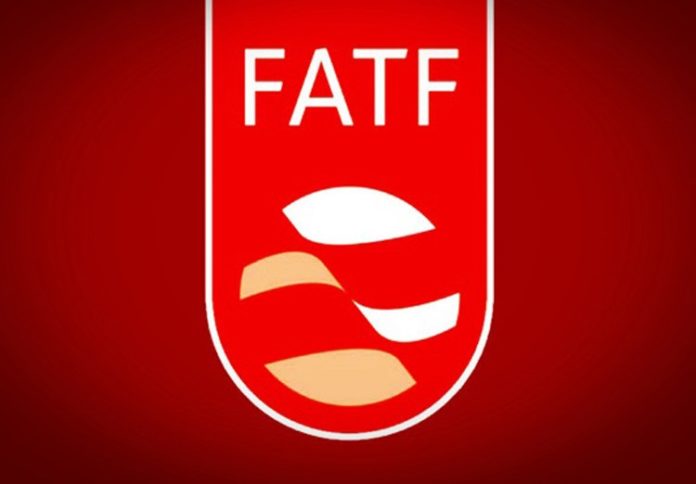 LAHORE: The Economist Intelligence Unit (EIU) has said the "grey listing" of Pakistan by the Financial Action Task Force (FATF) is likely to have a limited overall impact on its economy.
However, it stated EIU will continue to maintain a critical view of Pakistan's stated actions towards fulfilling the FATF's requirements.
In its latest visit to Pakistan, the FATF delegation as per media reports had expressed concern with the progress made over the action plan submitted by the authorities.
Especially, the FATF delegation had pinpointed out flaws in the country's legal system which contributed to a few or no convictions in cases of serious financial crimes.
According to EIU's determination, the FATF's decision to put the country on the grey list would have a limited impact on its financial sector.
It reminded that this was not the first time that Pakistan had been on the grey list since it was previously placed on it between 2012-15.
However, EIU observed between 2012-15 Pakistan suffered from no direct negative economic implications because of being placed on the grey list.
During the aforementioned period, Pakistan was able to secure a $6 billion bailout package from the International Monetary Fund (IMF) in 2013 and raised additional funding from the global debt markets in 2015, said EIU.
By being placed on FATF's grey list, it doesn't have any negating effects or economic sanctions, however, it serves as a reminder to the global financial and banking system about increasing risks in transactions with the country in question.
EIU believes diplomatic support for Pakistan is not as rosy compared to the previous instance it was placed on FATF's grey list and projected much stricter monitoring this time.
As per the EIU, the most affected sectors could be the banking industry and financial sector.
It said, "Global "correspondent" banks and other intermediary financial institutions involved in transactions with Pakistani entities are likely to demand a higher level of due diligence."
It stated this will be a positive development since this would involve greater transparency and documentation within the country's financial system.
Not only would this assist in enhancing AML/CFT practices in general, but banks will have to enhance their own compliance procedures to ensure maintenance of unhampered access to the global SWIFT system, which provides global communication networking of banks and other financial institutions.
It added, "This will affect cross-border capital flows, especially for the trade sector. Documentary requirements for export and import payments, such as letters of credit, may become more challenging to fulfil, potentially raising costs and hampering business for companies engaged in trade."
The EIU believes these amendments would make the country's foreign exchange control regime more restrictive, however, it expects this won't create major roadblocks to ongoing trade investment flows for the Pakistani economy on a whole.
On the external financing front, the EIU cautioned that the country's options may be limited. Although by being placed on the grey list will have limited impacts, however, it may increase economic challenges for the present government, said EUI.
It mentioned the government would require raising major foreign financing to avoid an external sector crisis but predicted Pakistan would secure an IMF bailout package by early 2019.
Also, the clinching of an IMF package would be complemented by financial assistance from other bilateral and multilateral donors, said EIU.
However, as per the EIU, being placed on the FATF's grey list would make potential negotiations with any multilateral donor more challenging and lending conditions may include demands for regulatory actions on the anti-money laundering (AML) and counter-terrorism financing (CTF) font and access to government data.
In its forecast, the EIU said, "There is a risk that Pakistan's failure to improve its compliance with the FATF's recommendations, coupled with political opposition from the US, might derail negotiations with the IMF for a bail-out package. In such a scenario, Pakistan will rely on China to play the main role as its external financier.
Explaining about the risk to the Pakistani economy in case of the government's failure to fully implement the action plan as required by FATF could invite harsher measures and even bilateral sanctions against the banking sector by the US.
EIU added this would severely limit foreign investment and trade flow, making it arduous for Pakistan to access global capital markets.
It concluded this is an unlikely scenario since the country's leadership would actively pursue to avoid this from taking place.