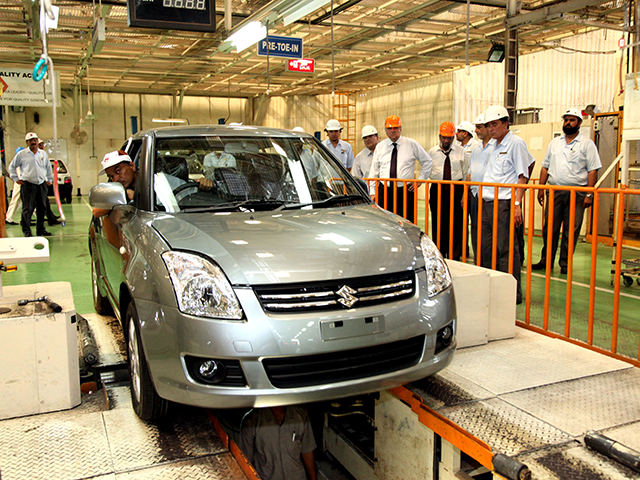 KARACHI: Pak Suzuki Motor Corporation on Wednesday announced jacking up prices of its vehicles for the fifth time this year in lieu of the depreciation of the rupee against the dollar.
It has ratcheted up the price of Wagon R, Cultus and Swift by Rs40,000 and the new price will come into effect from November 1st.
But the company has restrained from raising the prices of Mehran, Ravi and Bolan whose sales have decreased recently. The WagonR VXR variant will be sold for Rs1,184,000 and its VXL variant for Rs1,274,000.
The prices of Suzuki Swift DLX and AT have been jacked up to Rs1,515,000 and Rs1,651,000 and Cultus VXR, VXL and AGS prices have been revised upwards to Rs1,380,000, Rs1,501,000 and Rs1,608,000.
Due to the rupee depreciation, the three dominant automobile manufacturers Indus Motors, Atlas Honda and Pak Suzuki have jacked up prices of their vehicles more than three times to four this year to offset the increasing cost of part imports and manufacturing.
The prices of Mehran, Bolan and Ravi have been raised by 15%, 11% and 9% during 2018 and prices of WagonR have ratcheted up by 12-16% in the same period.
However, sales of three low-priced cars plunged 23%, 21% and 34% during the July-September quarter of 2018.