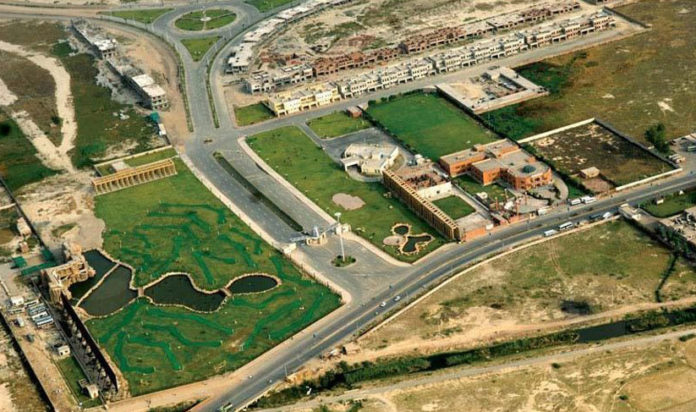 ISLAMABAD: Approximately 24,066 public properties have been recognized by the Pakistan-Tehreek-Insaf (PTI) government for raising finances via their privatisation alongside other suggestions to enhance state finances.
Finance Minister Asad Umar disclosed this in a cabinet meeting last month and sources said the cabinet was apprised that data of public properties had been received from the provincial governments of Punjab, Khyber Pakhtunkhwa and the federal government, reports Express Tribune.
But the accumulation of data hasn't been satisfactory and reliable, therefore it was required to collect detailed and authentic data for planning.
The cabinet was informed that around 24,066 properties fell in three brackets, rest house, federal government property and residence.
Urban properties were located at central locations with obvious economic incentives, whilst some of the rural properties in KP could serve as attractive destinations.
During the meeting and the discussion, it was advised that the properties at prime locations and worthy of sale be transferred to the Privatisation Commission at the federal level for divestment.
Also, during the discussions, similar properties could be handed over to an agency in provinces for their optimum utilization.
Mr Umar made a presentation demonstrating the different uses of public properties, the cabinet then took the decision of setting up a task force, presided over by Defence Minister Pervez Khattak, for coming up with recommendations for how to make the best utilization of these properties.
The cabinet observed a huge sum of taxpayer money was being expended on these assets and funds were being diverted from important projects.
The government believes these assets have the promise to raise significant funds for the public exchequer.
The properties have been bracketed into three segments which include assets that need to be privatized, commercial use by the public, leased and outsourced for public use.
And the cabinet members recommended the properties could be presented to investors via a competitive process.
Another recommendation was to outsource buildings with natural beauty and resorts to be outsourced to reputable and well-known investor groups in the hotel and tourism business industry.