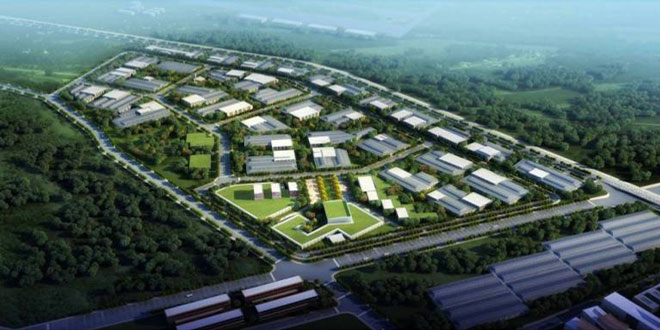 ISLAMABAD: An information and communications technology (ICT) Special Economic Zone (SEZ) establishment is being prioritized by the government in Islamabad.
This ICT SEZ will constitute part of the second phase of the China-Pakistan Economic Corridor (CPEC) for drawing investment in IT and other related services, reports Express Tribune.
According to sources, to ensure early execution of the SEZ's programme, the government has chosen four SEZs as a top preference for an immediate groundbreaking.
And these SEZs include Allama Iqbal Industrial City (M3) in Faisalabad, Rashakai Economic Zone on M-1 in Khyber Pakhtunkhwa (KP), China Special Economic Zone at Dhabeji (Thatta) and model ICT zone in Islamabad.
And a groundbreaking ceremony for the model ICT Zone will be held shortly and is part of the government's target to raise the share of IT and related services exports in overall exports from Pakistan.
So, to execute this target, the cabinet recently gave go-ahead to an agreement for ICT talent development programme between Huawei Technology Pakistan and the Higher Education Commission (HEC) for enhancing IT-linked exports.
As per data accumulated by the central bank, the export of IT and related services rose to $1.067 billion in FY18 against $939 million in FY17, posting a 13% increase.
Nine potential locations in all provinces and special regions which include Gilgit-Baltistan, Azad Jammu and Kashmir and tribal areas have been selected for the establishment of SEZs under CPEC.
And each of these economic zones will cater to specific products and services contingent on the availability of domestic raw material, workforce and various other factors.
Besides other zones include an industrial park on Pakistan Steel Mills' land at Port Qasim, Bostan Industrial Zone in Balochistan, Moqpondass Gilgit Zone, Mohmand Marble City in tribal areas and SEZ in Mirpur.
As per officials, the PTI government is interested in the relocation of Chinese labour-intensive industries to Pakistan which shouldn't dent the local industry.