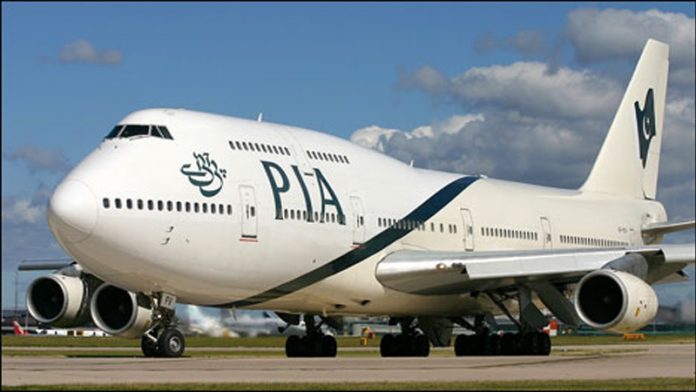 ISLAMABAD: A recently conducted fresh audit report on the accounts of state-owned Pakistan International Airlines (PIA) between 2008-2017 has revealed its market share greatly diminished both on local and international routes due to a decline in the number of its passengers.
The special audit report was provided to the apex court and it indicated that 5.6 million passengers used PIA in 2008, however, this number declined to 5.48 million by 2016, as the market grew multiple times during this period, reports Dawn.
The Supreme Court of Pakistan (SCP) had expressed anger over the dismal state of PIA which had accumulated losses around Rs360 billion, whilst total liabilities stood at Rs406 billion by the end of 2017 compared to assets of Rs111 billion.
This is beside the plans that were ongoing to divest it off at a throwaway price.
Previously, a report from the Auditor General of Pakistan (AGP) had held the absence of an experienced leadership for the existing state of affairs at PIA and expressed remorse at it being operated like a non-business entity.
Also, the recently conducted audit report revealed other international airlines like Etihad, Qatar, Turkish and Emirates exploited the revised aviation policy in Pakistan and increased their flights from various locations and lured in PIA passengers by offering them a better buck for their money.
After conducting an evaluation of the traffic information revealed in these past years under scrutiny, PIA lost passengers largely due to a fall in flights and Available Seat Kilometers.
The state-owned airline's revenue was Rs88.8 billion in 2008 and Rs91.2 billion in 2017, exhibiting a meagre rise of 2.5% in nine years whereas its expenditures grew by 8.89% to Rs136 billion from Rs125 billion in the mentioned period.
And PIA incurred a net loss of Rs36.2 billion in 2008 and Rs44.9 billion in 2017. As a result of huge fixed cost under the head of finance cost, salary and foreign exchange loss, PIA was heavily overburdened.
According to the audit report, the state-owned airline couldn't continue as a going concern without the assistance of the government since it had accumulated a loss of Rs361 billion till December last year.
Moreover, the audit report disclosed the cost of sales is 116% of the revenue which translates into an operational loss of 16% of its revenue.
This shows the management inability to take appropriate measures to rein in or reverse the trend of rising costs of services and the surging fixed costs.
The PIA management never bothered to introduce any austerity measures since it was aware in the end, the government would inject more equity to bail it out.
The audit report warned that overall losses would further rise in the forthcoming years because of rising in the cost of services, finance cost and other related costs.
Moreover, the audit report expressed sadness that the state-owned airline had been purchasing aircraft on both wet and dry lease since 2007.
To worsen matters, the audit team found various irregularities the in leasing of aircraft as no due diligence/preparation of feasibilities exhibiting no commercial, financial and engineering viabilities.
The audit report stated every feasibility conducted in the last decade or so was lacking outputs forecast in them and noted that obsession for Airbus A320 and ATR-72 aircraft had been observed since 2013-17 without taking PIAs commercial interest into consideration.
Consequently, the A320 aircraft had been considered for all procurements whereas other aircraft like the A319 and A330 were offered at very good rates, the reported observed.
Similarly, the ATR-72 aircraft were procured beyond the required need, therefore the airline was exhausted with billions of rupees of expenditure without culminating a single penny of profit from ATRs.