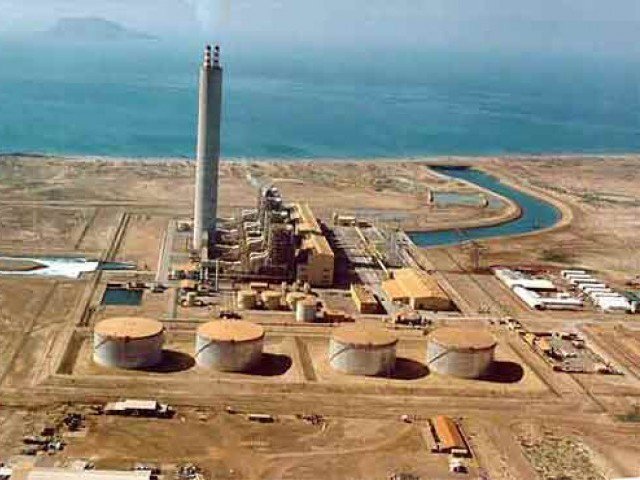 ISLAMABAD: Hub Power Company (HUBCO) chief executive officer has recommended the federal government to provide furnace oil at zero rate of sales to decrease stock of circular debt, said well-informed sources.
The circular debt is lingering around Rs700 billion and Finance Minister Asad Umar has instructed the Finance and Power Division to arrange Rs300 billion Islamic financing by pledging Discos' to help decrease circular debt, reports Business Recorder.
In a letter forwarded to the chairman Federal Board of Revenue (FBR) by the Hubco CEO Khalid Mansoor, has sought assistance of the tax regulator in resolving the issue of outstanding refunds appearing in sales tax returns of the company which is being determined at the Large Tax Payers Unit, Islamabad and reining in the circular debt.
Mr Mansoor in the letter stated that under the Sales Tax Act 1990, all taxable supplies including the supply of residual furnace oil (RFO) and electricity have 17% GST levied on them.
The GST was revised upwards to 20% in October 2015 on the supply of RFO by PSO, whilst the GST rate payable on electricity remain unchanged at 17%.
After regular requests and follow-ups from Independent Power Producers (IPPs), the GST rate on RFO was decreased from 20% to 17% in July 2018.
RFO is used for power production and supply of electricity by Hubco to the Central Power Purchasing Agency Guaranteed (CPPA-G).
Pakistan State Oil (PSO) is the exclusive supplier of RFO to Hubco. Due to differences between input and output rates, a huge amount of GST became refundable from FBR and by September 2018, the figure amounts to Rs.6.4 billion.
Hubco says the ballooning circular debt has created a liquidity crunch for the entity and by end of September 2018, the overdue amount from the CPPA-G amounts to Rs73.6 billion.
The Hubco CEO believes this would help in decreasing circular debt but also there would be no revenue loss since the company would continue supplying electricity by paying 17% GST to FBR.
Mr Mansoor added this would assist in reducing the existing refund of Rs6.4 billion gradually.