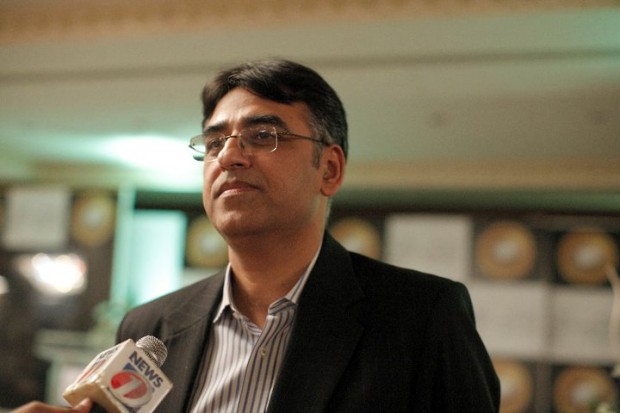 ISLAMABAD: The Finance Minister Asad Umar was informed about the rupee depreciation in advance by the State Bank of Pakistan (SBP) governor, as a communication gap seems to exist between the Prime Ministers' office and the Finance Ministry.
Consequently, this may contribute to the central bank being stripped of its independence, reports Express Tribune.
In a meeting with TV anchors and reporters in Islamabad, the PM spoke about the country's economic and security situation, saying, "I found out about the dollar hike through television."
The government is now working on a mechanism under which the SBP cannot devalue the currency without taking the government into confidence first, the PM said.
"Earlier when the price of dollar touched a record-high against the rupee, I was not informed beforehand. The central bank had devalued the currency and it's an institution which overlooks these matters," he added.
Consequently, the PM's interference in the affairs of the central bank could create more quagmires for the Finance Ministry in its next likely round of talks with the International Monetary Fund (IMF) for clinching a bailout package.
One of the demands of the previous two IMF programmes was to provide independence to the central bank and was the centre of debate during November's failed staff-level talks between Islamabad and the Washington-based lender.
The rupee had depreciated to an all-time low of Rs144 against the US dollar on Friday before recouping Rs5 to close at Rs139.05.
On Monday, the rupee further regained Rs1.36 or nearly 1% against the dollar, closing at Rs137.69 in the inter-bank market.
According to sources, SBP Governor Tariq Bajwa had taken Finance Minister Asad Umar into confidence about the move and was decided that the depreciation of the rupee against the dollar would be gradual, but the central bank failed to implement the plan as envisaged.