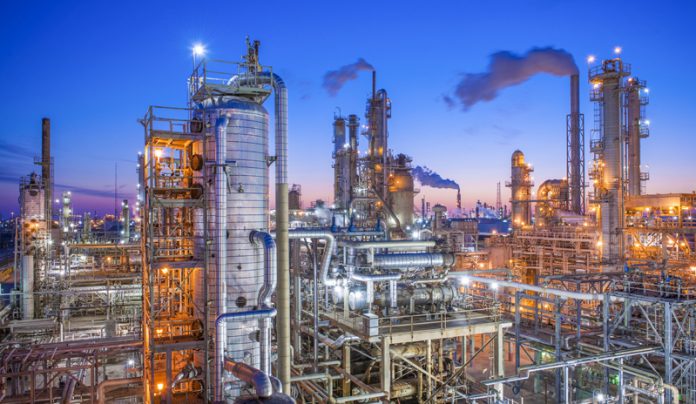 ISLAMABAD: Domestic oil refineries are facing a threat of a shutdown, as stocks of furnace oil are piling up as imports of the commodity continue and cheaper liquefied natural gas (LNG) keeps being ignored.
The top government functionaries were bewildered by the fact that 200,000 tons of furnace oil was available in Pakistan and it was still being imported for consumption in power plants, reports Express Tribune.
Contrarily, furnace oil available domestically is still not being procured from domestic refineries which are on the verge of closure.
In a recent meeting, the Cabinet Committee on Energy (CCoE) had implemented a ban on furnace oil imports and launched an investigation into its imports.
Also, the issue was taken up by the Economic Coordination Committee (ECC) which forwarded it to the CCoE, which will discuss the matter on Wednesday (today).
It is expected to explore two options, boosting furnace oil production and permitting refineries to export surplus furnace oil.
Also, the energy committee will take up Sui Northern Gas Pipelines (SNGPL) commitment regarding LNG supplies for four months.
Pakistan State Oil (PSO) is owed dues of Rs268 billion from power powers for the supply of furnace oil.
Besides, the 2nd LNG terminal has been operating at half its capacity since the last several months due to lower imports because of a decrease in demand.
And the cost of electricity produced from furnace oil is estimated at Rs12 per unit, whilst LNG-based produced electricity costs Rs9 per unit, meaning consumers are paying higher for imported furnace oil.
In an ECC meeting held on November 27th, the participants were apprised refineries were producing 10,000 tons of furnace oil daily, which wasn't enough to meet consumption requirements.
Currently, the deficit is being met via imports and the domestic stocks of furnace oil stand at 200,000 tons.
However, it was observed by ECC members that despite the availability of large amounts of furnace oil in the country, the commodity was being imported and eating up precious foreign exchange.
The ECC after taking stock of the present situation said furnace oil imports should be barred and instructed the issue be put before the CCoE for deliberation.
Moreover, the Petroleum Division apprised the ECC that currently, every refinery was facing a crisis, since furnace oil inventories had accumulated mainly at Pak Arab Refinery and Attock Refinery.
It added, if the current position prevailed, the refineries had warned they would shut down their operation in a few days.
Considering the dire financial straits PSO is in presently, it isn't in a position to procure furnace oil since its receivables by end of November 2018 had ballooned to Rs342.6 billion, from which Rs268.5 billion was owed by power producers, Rs30.1 billion for LNG supplies by SNGPL and Rs44 billion by Pakistan International Airlines.
Furthermore, the Power Division revealed power producers had asked for 13,000 tons of furnace oil supply daily in order to build up sufficient stocks for electricity demand next summer.
And the Petroleum Division advised that Rs46 billion may be provided to PSO under a seven-day credit arrangement and additionally Power Division may procure furnace oil from domestic refineries for stock building.