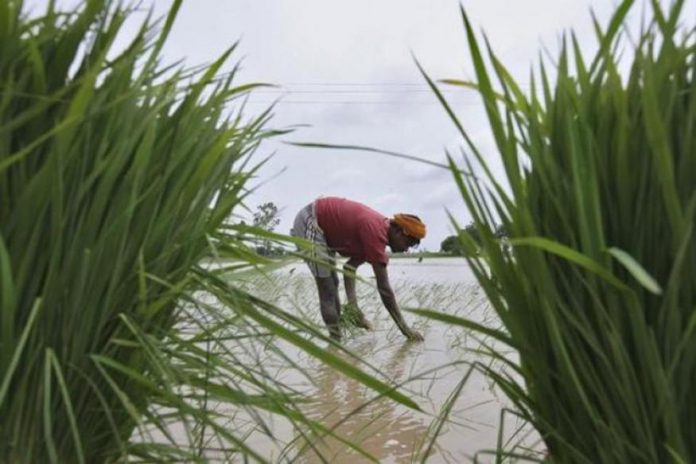 ISLAMABAD: A Rs82 billion plan for the agriculture sector has been announced for the agriculture sector by the Ministry of National Food Security and Research (MNFSR) with a target of boosting crop yield, improved water efficiency, livestock and fisheries development.
Also, the purpose of the package is to enable the genesis of agro-markets with an overall aim of elevating small farmers and decreasing rural poverty, reports Dawn.
The reframing, founded on the suggestions put forth to Prime Minister Imran Khan by MNFSR Task Force, purses the '100 Days Agenda' and constitutes a share of the Rs200 billion package for the agriculture sector by the provincial and federal governments.
Minister for National Food Security and Research Sahibzada Mehbub Sultan during a press conference on Wednesday guided about the detailed plan which will be executed between two to three years.
While sharing the targets, Mr Sultan stated all goals were attainable and every effort will be made by MNFSR in this respect.
Talking about crop yield, Mr Sultan shared an investment of Rs4 billion will be done via promoting mechanisation.
And 50% subsidy is going to be provided to small farmers on the procurement of crops specific machinery; growth of high-yielding varieties and improved supply of certified seeds.
To establish new facilities and modernize existing modern research institute, international experts will be employed.
Extension services at every level, plant production, marketing and crop processing, plant protection methods will be restructured to improve production with lesser input.
Mr Sultan instructed the Pakistan Agriculture Research Council (PARC) to create superior seeds for the farmers and for this Rs4 billion have been approved by the prime minister.
Moreover, for the expansion of the fisheries sector, the plan foresees encouraging cage fish culture, shrimp farming and trout farming in northern areas.
The cost of this project is estimated to be Rs8.6 billion and will be broadened to coastal areas, said Mr Sultan.
The minister said a cage farming project is operational at the Head Panjnad.
Under the Rs68.6 billion National Programme for Improvement of Watercourses in Pakistan Phase-II, water efficiency will be bolstered.
It focuses on watercourse lining, boosting command area of small and mini dams in barani areas and preserving water in barani areas of Khyber-Pakhtunkhwa (KP).
Consequently, 9-million-acre-feet (MAF) of water will get conserved and be available for irrigation.
Moreover, the MNFSR stated 47MAF of water got lost in watercourses, distributaries and canals.
The ministry says about 47MAF of water is lost in conveyance in canals, distributaries and watercourses.