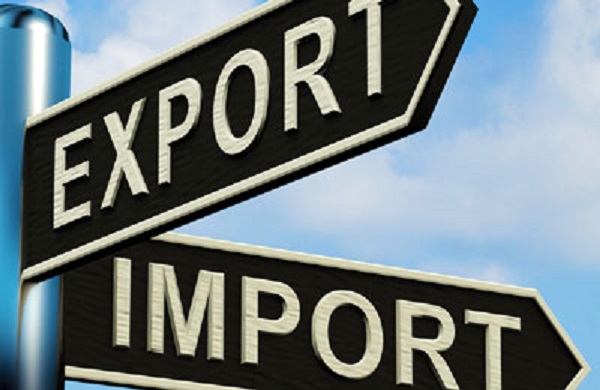 LAHORE: Pakistan's trade deficit declined by 0.3% year-on-year to $2.78 billion (YoY) in November, according to provisional data released by the Pakistan Bureau of Statistics on Tuesday.
The trade deficit in November 2017 was recorded at $2.79 billion, recorded a decrease of 0.3% YoY to $2.78 billion in November this year.
The fall in the trade deficit is mainly driven by a 2.8% YoY decline in imports, correspondingly exports also witnessed a decline of 6.4% or $1.84 billion YoY from $1.97 billion in the same period last year (SPLY).
On a month-on-month (MoM) basis, trade deficit recorded a decline of 5.3% to $2.78 billion from $2.94 billion in October 2018.
This was largely driven by a fall in imports of 4.4% MoM or $4.63 billion in November from $4.84 billion in October.
During July-November of FY19, imports clocked in at $23.63 billion or fell 0.8% from $23.82 billion in SPLY.
And exports also decreased 3.2% MoM to $1.84 billion from $1.90 billion in October. During the first five months (July-November) of FY19, exports clocked at $9.12 billion, an increase of 1.3% from $9 billion in the corresponding period of last year.
And trade deficit for July-November FY19 fell to $14.51 billion or 2.0% from $14.81 billion a year ago.
Talking to Profit, Head of Research Arif Habib Limited Samiullah Tariq said, "The performance of exports is disappointing and impact of rupee depreciation will take time to kick in."
"For imports, I think the impact of lower oil prices will start kicking in from December and a lower trade deficit is welcome news.
The government imposed restrictions on imports seem to be having an impact, as non-oil imports declined during the period."
During FY18, the country's imports had skyrocketed to an all-time high of $60.9 billion or by 15.10% and the government measures to rein in imports by increasing regulatory, federal excise duty (FED) and customs duty are having an impact during FY19.
However, exports rose 14% in FY18 to $23.228 billion, but this increase wasn't enough to offset the record-high imports of $60.9 billion, as the trade deficit of Pakistan skyrocketed to an all-time high of $37.670 billion in FY18.
Due to the country's worsening macroeconomic indicators in the past financial year, the Pakistan Tehreek-e-Insaf government has enforced various measures to curb the twin deficits, namely the current account and trade deficit.
Since December last year, the rupee has been devalued six times or a cumulative 33% to help enhance export competitiveness and drive its growth.
The State Bank of Pakistan on November 30th hiked the key interest rate by 150 basis points to 10% for two months from 8.5% previously fueled by an increase in inflationary pressure and current account deficit.