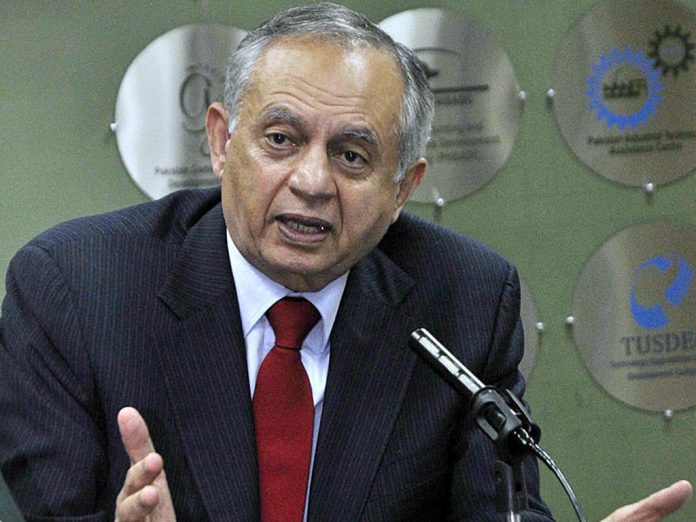 ISLAMABAD: Advisor to the Prime Minister on Commerce, Textile, Industries & Production and Investment Abdul Razaq Dawood, like several other business ventures, founded and headed Descon Engineering Limited in the past.
"When asked to serve the present government, Dawood fully disclosed all his business associations to the prime minister and to ensure transparency and avoid conflict of interest, he resigned from all these associations before joining the Cabinet," according to a statement issued from the office of the advisor. "His disclosure and resignations were provided in writing to the prime minister with the request that these be fully shared with the Cabinet. The disclosure had also identified the Mohmand Dam project for which Descon had already bid before Dawood joined the Cabinet."
The statement continued that the prime minister felt that this pending project should not prevent Dawood from joining the Cabinet. In fact, the PM made a strong plea for the services of the advisor.
"On joining the Cabinet, the advisor has totally distanced himself from his former business interests and has scrupulously observed and implemented all requirements of transparency and avoidance of conflict of interest. There has been no departure whatsoever from this ethic," it said. "As far as the Mohmand Dam Project is concerned, invitation to bids was floated by WAPDA on 23rd November 2017, in accordance with International Competitive Bid (ICB) prequalification, single stage, two envelop procedure. Descon submitted its bid in joint venture with China Gezhouba with 30pc participating interest on 26th June 2018. As per the rules, technically qualified bidders were entitled for the financial bid opening and CGGC- Descon JV was the qualified bidder."