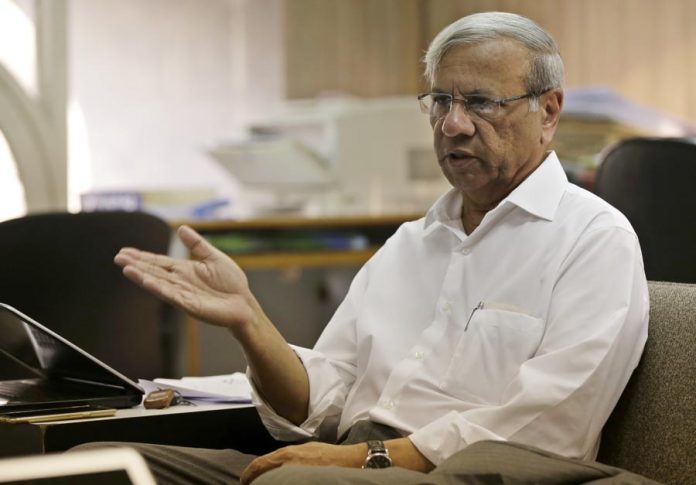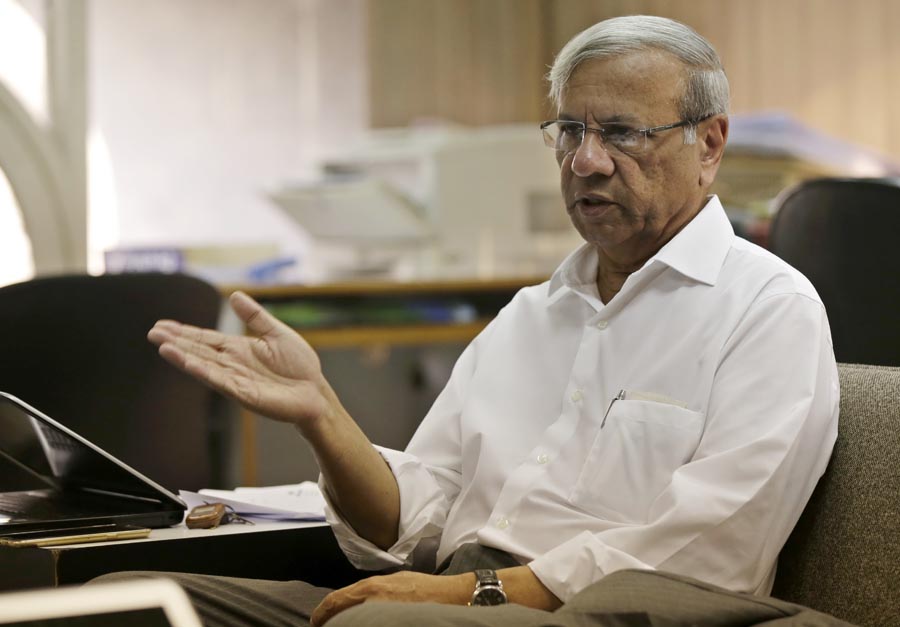 Dr Kaiser Bengali says govt should abolish 15-20 divisions and ministries to reduce federal expenditure
KARACHI: Former advisor to chief ministers of Sindh and Balochistan Dr Kaiser Bengali has opposed the government's proposal with regard to restricting the provinces from collecting general sales tax (GST) on services after the creation of a federal tax commission. He termed the move "against the spirit of the 18th Constitutional Amendment" which provided provincial autonomy.
Addressing a press conference along with Pakistan Institute of Labour Education and Research (PILER) Executive Director Karamat Ali at the Karachi Press Club on Monday, Dr Bengali said that the federal government should abolish 15-20 divisions and ministries, which would reduce the current federal expenditure.
Dr Bengali, who remained a member of the National Finance Commission (NFC) from Balochistan, said that the provinces were performing very well in the collection of GST on services, whereas the Federal Board of Revenue (FBR) had miserably failed to achieve its tax collection targets.
"The 7th NFC Award transferred GST services to the provinces and thereby strengthened provincial fiscal autonomy. Punjab and Sindh do have a strong agricultural and industrial base, but Khyber Pakhtunkhwa and Balochistan do not. It is thus proposed to add a fifth criterion to the horizontal distribution formula: inverse of the cultivable area. This will tilt the distribution balance somewhat towards the two economically weaker provinces," he stated.
Dr Bangali said the federal government's contention that the 7th NFC Award weakened federal finance by transferring an excessive amount of resources to the provinces "is factually incorrect". Federal fiscal problems are on account of two factors, for which the federal government is responsible, he added.
"The NFC Award required the federal government to raise its tax-GDP ratio, which it has failed to do. The 18th Amendment required the federal government to abolish Concurrent List ministries/division, which again it failed to do. Resultantly, current expenditure has increased at 9.8pc per annum against the inflation rate of 8pc. Thus, current expenditure has grown at a rate that is nearly 2pc higher than the inflation rate," he noted.
Dr Bengali said the Sindh case offers an insight into the potential dangers of any attempt to dilute or roll back the 7th NFC Award or the 18th Amendment enacted in 2010.
It is pertinent to mention that the 9th NFC would hold its first meeting on Feb 6 to give a new award for sharing federal divisible resources among the centre and provinces.
Finance Minister Asad Umar will chair the upcoming meeting where provinces will brief the federal government on fiscal matters and discuss a strategy for the new award.