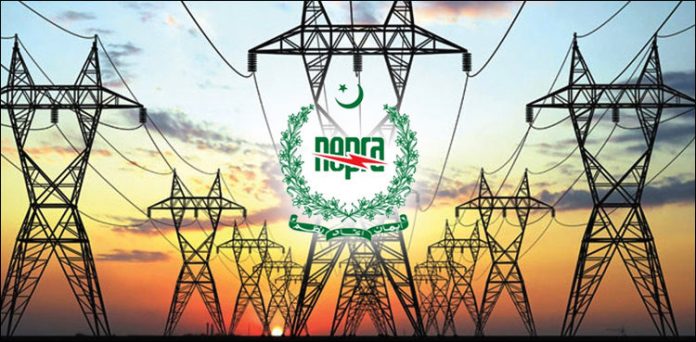 'Consumers will face a burden of approximately Rs4.2bn due to the increase'
ISLAMABAD: The National Electric Power Regulatory Authority (NEPRA) has approved Rs0.57 per unit hike in the price of electricity under the head fuel adjustment for the month of December 2018.
According to details, NEPRA, after incorporating some adjustments, has reviewed and assessed an increase of Rs0.5685/kWh in the applicable tariff for power distributing companies (DISCOs) on account of variations in the fuel charges for the month of December 2018.
The actual fuel charges component for December 2018 was Rs6.4303/kWh while corresponding reference fuel charges component was Rs5.8619/kWh. In this way, fuel price variation for the month of December 2018 has caused an increase of Rs0.5685/kWh.
This increase shall be applicable to all the consumer categories except lifeline consumers and this hike shall be shown separately in the consumers' bills on the basis of units billed to the consumers in the month of December 2018.
Similarly, DISCOs shall reflect the fuel charges adjustment in respect of December 2018 in the billing month of February 2019.
While charging the fuel adjustment charges, the concerned DISCOs shall keep in view and strictly comply with the orders of the courts notwithstanding this order, said NEPRA in its decision.
Official sources at the energy ministry said that the power consumers, except lifeline consumers and the consumers of K-Electric, would face a burden of approximately Rs4.2 billion due to an increase in the power tariff.
Earlier, the Central Power Purchasing Agency, on behalf of DISCOs, had sought an adjustment under the head monthly fuel charges variation. NEPRA conducted the hearing in this regard on January 24, 2019, at the NEPRA Tower, Islamabad. On the date of hearing, representatives from CPPA-G, National Power Control Center (NPCC), National Transmission and Despatch Company (NTDC), general public and media were present. However, no representative from WAPDA Power Privatization Organization (WPPO), Sui Southern Gas Company Limited (SSGCL), Sui Northern Gas Pipelines Limited (SNGPL), Ministry of Energy and Ministry of Finance showed up despite issuance of notices.